Population Health Resource Directory
Lisa Heaton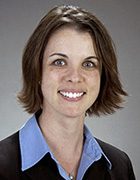 Dr. Heaton's research interests focus on access to dental care in adults with mental illness, incorporating non-dental healthcare professionals (such as pharmacists) in providing oral health recommendations to individuals lacking dental resources, and increasing dental treatment-seeking for individuals who avoid dental care due to fear and other barriers.
Since 2005, she has worked in the Dental Fears Research Clinic to help patients manage and overcome their dental fears and anxieties in order to receive regular dental care and maintain their dental health.
She also works in the Oral Medicine Clinic, helping patients develop means of coping with and reducing chronic facial pain.
Home Campus, School, or College
School of Dentistry
Population Health Focus Keywords
Mental Health or Illness, Oral Health
Field of Study
Health Science