Population Health Resource Directory
LuAnne Thompson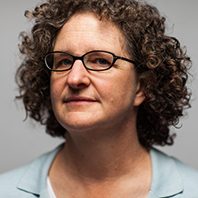 Dr. LuAnne Thompson has been on the faculty of UW since 1993.  She is a physical climate scientist who uses climate models and satellite observations to investigate the role of the oceans in climate variability and change in both the mid-latitudes and in the tropics. She also uses ocean modeling for understand physical controls on biogeochemical processes in the ocean. She teaches climate modeling, climate dynamics, physical oceanography, and interdisciplinary climate science to both graduate students and undergraduates.
She leads the Program on Climate Change that offers an undergraduate minor in climate and a graduate certificate in climate science. The Program on Climate Change fosters interdisciplinary research and education, and she is working to build an interdisciplinary teaching and research program in climate science, impacts, and policy. For the past several years she has been collaborating with faculty across campus to understand the link between climate variability and change with human health and well being now and in the future. Her most recent work is a collaboration with demographers to investigate disparate impacts of hurricanes in the U.S.
She regularly speaks about the ocean's role in climate and climate modeling to a variety of audiences. She is a member of the National Center for Atmospheric Research Climate and Global Dynamics Advisory Board and the NASA Ocean Surface Topography Science Team, and is a Fellow of the American Meteorological Society.
Home Campus, School, or College
College of the Environment
Population Health Focus Keywords
Migration, Climate Change
Field of Study
Climate Sciences, Demographics, Global Health, Natural Sciences
Key Populations
Vulnerable Populations
In what countries of the world does your research take place?