Population Health Resource Directory
Marilyn Roberts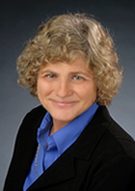 Dr. Robert's research interests include identification of vancomycin resistant enterococci [VRE] and methicillin resistant Staphylococcus aureus [MRSA] in environmental samples, antibiotic resistance and mercury resistance genes in the environment, the mechanisms of resistance, how resistance spreads through bacterial populations in man and the environment and ultimately, how these genes affect therapy.
She is now isolating and characterizing MRSA from primates, personnel and the environment from the Washington National Primate Research Center. Future work is to look for MRSA in primate populations outside North America both in Primate centers and wild populations.
The laboratory is also interested in antibiotic resistance in oral and urogenital bacteria in general. Another focus is on the oral pathogen Streptococcus mutants and how treatments affect the organism's cariogenic potential, as well as, levels in health and disease.
Home Campus, School, or College
School of Public Health
Population Health Focus Keywords
Environmental Health, Health, Epidemics, Infectious Disease, One Health, Oral Health
Field of Study
Biological Sciences, Community Health, Environmental Sciences, Epidemiology, Global Health, Health Care, Health Science, Human Behavior, Public Health
Key Populations
Adolescent / Youth, Adult, Children
In what countries of the world does your research take place?