Population Health Resource Directory
Mark Ellis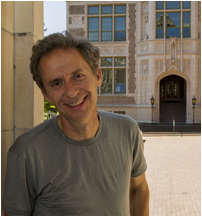 Mark Ellis is a population geographer whose research investigates the geography of race and ethnic groups, immigrant settlement geography, local labor markets and internal migration, all within the US context. His work has been published in Annals of the Association of American Geographers, Economic Geography, Ethnic and Racial Studies, International Migration Review, Journal of Ethnic and Migration Studies, Proceedings of the National Academy of Sciences, Progress in Human Geography, and Urban Geography.
In 2005 he received a Guggenheim fellowship to support his research on race and ethnic geographies. Ellis was Director of the Center for Studies in Demography and Ecology (CSDE) at the University of Washington from 2009-9, and 2010-15 and was CSDE's Director of Training from 2001-5.
As Director of Training, he developed a series of courses for graduate demography trainees on professional development. These courses covered issues such as research paper writing, research presentation development, research ethics, and how to make effective use of research support available through CSDE. His courses offered through the geography department cover material on immigration, internal migration, migration modeling, residential segregation, and local labor market dynamics. He also regularly teaches a course on proposal writing for graduate students who are looking for support for their dissertation projects.
Home Campus, School, or College
College of Arts & Sciences
Population Health Focus Keywords
Impoverishment / Poverty, Migration, Race and Ethnicity
Field of Study
Demographics, Economics, Human Behavior, Policy, Social Sciences
Key Populations
Adolescent / Youth, Adult, Children, Elderly, Immigrants, Refugees, Underrepresented Populations
In what countries of the world does your research take place?