Population Health Resource Directory
Marty Cohen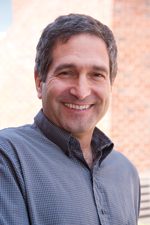 As Director of the Field Research and Consultation Group in the UW's Department of Environmental and Occupational Health Sciences, I oversee a program that provides health and safety services to populations of workers throughout the state. The companies that we work with employ people from a variety of backgrounds, including diverse ethnic, racial, and economic groups. A number of our client companies employ and/or train vulnerable populations (a variety of disabilities, those recovering from addictions, and recently released from prison). These services allow us to reach out to and assist diverse populations of workers.
Home Campus, School, or College
School of Public Health
Population Health Focus Keywords
Environmental Health, Environmental Justice, Health
Field of Study
Community Health, Engineering, Environmental Sciences
Key Populations
Adult, Immigrants, Underrepresented Populations, Vulnerable Populations
In what countries of the world does your research take place?