Population Health Resource Directory
Mary D. Fan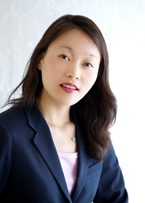 Professor Mary D. Fan collaborates on injury and violence prevention research and the evaluation of legal interventions aimed at reducing harm. Her work has addressed gun violence, domestic violence, sexual assault, law enforcement killings, texting and driving, and addiction.
She holds the Henry M. Jackson professorship at the University of Washington School of Law. She is also a core faculty member at the Harborview Injury Prevention & Research Center and an Advisor to the American Law Institute's Sexual Assault and Related Crimes Model Penal Code reform project.
Home Campus, School, or College
School of Law
Population Health Focus Keywords
Conflict / War, Crime / Criminalization, Economic Determinants, Impoverishment / Poverty, Migration, Race and Ethnicity, Social Equity and Social Determinants, Social Policy and Governance, Technology and Health, Health, Non-Infectious Disease, Mental Health or Illness, Reproductive and Sexual Health
Field of Study
Epidemiology, Health Science, Law, Policy, Public Health, Social Sciences
Key Populations
Adolescent / Youth, Adult, Elderly, Immigrants, Refugees, Underrepresented Populations, Vulnerable Populations
In what countries of the world does your research take place?
While my studies are national and international in scope, I have collaborated on studies involving the Washington state population.