Population Health Resource Directory
Mary Kay Gugerty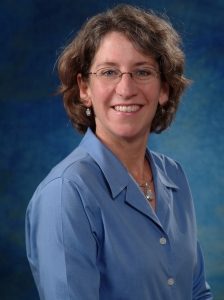 Mary Kay Gugerty is the Nancy Bell Evans Professor in Nonprofit Management and the Faculty Director of the Nancy Bell Evans Center on Nonprofits & Philanthropy at the Evans School of Public Policy & Governance, University of Washington.
Her research examines evaluation and impact measurement in the social sector; advocacy, accountability and voluntary regulation programs among nonprofit and NGOs; and community-based organizations and rural development in sub-Saharan Africa. Current work examines agricultural household decision-making, women's participation in agricultural supply chains, and the determinants of smallholder agricultural productivity in Tanzania. Earlier work examines the impact of NGO funding on indigenous self-help groups, the impact of ethnic diversity on collective action, and the role of rotating savings and credit associations (roscas) in promoting rural savings.
Gugerty is co-author of the forthcoming book, The Goldilocks Challenge: Right-Sized Monitoring and Evaluation for NGOs and Nonprofits, Oxford University Press and the co-editor of Voluntary Regulation of Nonprofits and NGOs: An Accountability Club Perspective, Cambridge University Press.
Home Campus, School, or College
Evans School of Public Policy & Governance
Population Health Focus Keywords
Economic Determinants, Impoverishment / Poverty, Social Policy and Governance, Food Quality / Security
Field of Study
Community Engagement and Participation, Economics, Policy, Social Sciences
Key Populations
Adult, Children
In what countries of the world does your research take place?
East Africa (Kenya, Tanzania, Uganda, Ethiopia), United States