Population Health Resource Directory
Megan A. Carney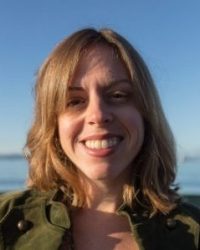 As a medical and sociocultural anthropologist, Megan Carney examines the connections of im/migration and health, both broadly conceptualized. Areas of specific health focus in Dr. Carney's research include health vulnerability and social inequality, health care access and utilization, mental health, immigrant detention, and food insecurity.
She conducts fieldwork with Latin American im/migrants and health-serving organizations in the United States and with migrants and asylum-seekers (primarily of African descent) in Italy. Her first book The Unending Hunger: Tracing Women and Food Insecurity Across Borders (UC Press, 2015) won the CHOICE award.
Home Campus, School, or College
College of Arts & Sciences
Population Health Focus Keywords
Impoverishment / Poverty, Migration, Race and Ethnicity, Social Equity and Social Determinants, Environmental Justice, Food Quality / Security, Health, Mental Health or Illness
Field of Study
Community Engagement and Participation, Global Health, Health Care, Social Sciences
Key Populations
Adult, Immigrants, Refugees, Underrepresented Populations, Vulnerable Populations
In what countries of the world does your research take place?
United States (West Coast, CA, Seattle)