Population Health Resource Directory
Michael Yost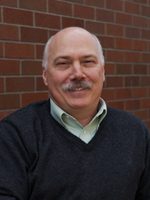 My teaching reflects my general interest in exposure assessment, instrumentation for environmental air sampling and physical agents. I teach classes on environmental and occupational exposure sciences, exposure assessment for air pollution, chemical and physical agents, and chemical sampling methods.
My research program focuses mainly on developing novel real time and optical instruments for ambient air pollution exposure assessment, and workplace health and safety in agricultural settings. Recently, we have conducted a series of studies about the effects of heat events in our region, and found significant impacts on health and emergency response during heat waves, developing novel real time and optical measurement instruments.
Home Campus, School, or College
School of Public Health
Population Health Focus Keywords
Built Environment Impacts, Environmental Health, Climate Change
Field of Study
Community Health, Engineering, Environmental Sciences, Natural Disaster / Emergency Preparedness and Response, Public Health
Key Populations
Adult, Children, Underrepresented Populations
In what countries of the world does your research take place?
Yakima valley
Whatcom County
Skagit valley