Population Health Resource Directory
Michelle Martin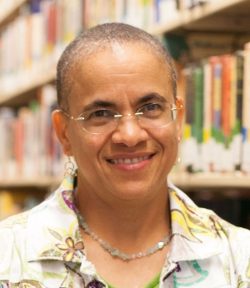 My research area is Children's and Young Adult Literature, and although my PhD is in English Studies, I teach current and future Youth Services Librarians and teachers/pre-service teachers who work with children and Young Adults in different literacy contexts.
I also run a program called Read-a-Rama (www.Read-a-Rama.org) that uses children's literature as the springboard for all programming activities that increases children's enthusiasm about reading. We have held Camp Read-a-Rama (40-hour weekly literacy immersion camps) for 6 summers in South Carolina and held the first summer in Seattle in 2017.
I am also working on research with two iSchool doctoral students that seeks to uncover what libraries are doing outside of library walls to serve patrons who don't or won't come into the library.
Home Campus, School, or College
Information School
Population Health Focus Keywords
Education Access, Race and Ethnicity
Field of Study
Community Engagement and Participation, Humanities, Social Sciences
Key Populations
Adolescent / Youth, Children
In what countries of the world does your research take place?