Population Health Resource Directory
Nancy Puttkammer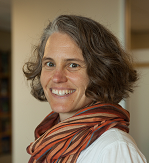 Dr. Nancy Puttkammer is an Acting Assistant Professor in the Department of Global Health at University of Washington and a Research and Evaluation Advisor at the International Training and Education Center for Health (I-TECH). She completed a PhD in Health Services Research (University of Washington), a MPH in Community Health Education (University of California—Berkeley), and a BA in History (Princeton University). Her research interests are in evaluation of health information systems, assessment of data quality and data use in health information systems, continuous quality improvement of health services, and evaluating strategies to improve adherence and retention in HIV care and treatment programs.
Dr. Puttkammer is collaborating with Ministries of Health in Haiti and Kenya to use observational, routinely-collected data from electronic medical records (EMRs) to evaluate patient retention and other health outcomes in national HIV antiretroviral therapy programs. She works with informatics and training projects in Haiti, Kenya, and South Africa to improve large-scale implementation of EMRs, evaluate data quality and data use, support data analyses, and develop capacity for data use and implementation science research among colleagues and counterparts.
Within the University of Washington, she serves as an instructor for courses in "Fundamentals of Implementation Science" and "Research and Evaluation Methods in Developing Countries." She has worked with HIV prevention, care and treatment and health systems strengthening programs in the US, Africa and the Caribbean for more than 20 years.
Home Campus, School, or College
School of Medicine, School of Public Health
Population Health Focus Keywords
Technology and Health, Infectious Disease, Reproductive and Sexual Health
Field of Study
Community Health, Global Health, Health Assessment, Health Science, Public Health, Social Sciences, Technology
Key Populations
Adult, Vulnerable Populations
In what countries of the world does your research take place?
Haiti, Kenya, South Africa