Population Health Resource Directory
Noah Seixas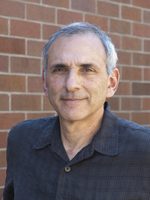 My work focuses on workplace determinants of health among working populations. Traditionally, this has involved safety hazards, chemicals, dusts and physical agents used in the course of work. More recently, I have turned my attention to the psychosocial work environment, and making the connections between working conditions, worker health and community health sequelae.
Home Campus, School, or College
School of Public Health
Population Health Focus Keywords
Social Equity and Social Determinants, Environmental Health, Environmental Justice
Field of Study
Environmental Sciences, Epidemiology, Public Health
Key Populations
Adult, Vulnerable Populations
In what countries of the world does your research take place?
Mostly domestic and WA State.