Population Health Resource Directory
Noel S Weiss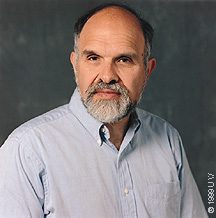 Noel Weiss has been a faculty member at the UW and the Hutchinson Cancer Research Center for 43 years.
He is an epidemiologist who has studied exposures and characteristics that bear on the occurrence of cancer in human populations.
Also, he has investigated the ability of various forms of cancer screening to reduce cancer mortality, and has developed and refined methods to facilitate that work.
Home Campus, School, or College
School of Public Health
Population Health Focus Keywords
Environmental Health, Health, Non-Infectious Disease, Reproductive and Sexual Health
Field of Study
Epidemiology
Key Populations
Adult, Children, Infants