Population Health Resource Directory
Nora Kenworthy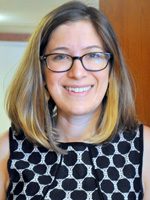 My work sits at the intersections of medical anthropology, public health, and politics.
I have been working and conducting research in southern Africa (Lesotho and South Africa, primarily) since 2005. Much of my research explores the impacts of global health initiatives on diverse communities, and the politics of global health governance.
To this end, I am working on a book manuscript that examines how HIV and global health program expansion in Lesotho undermined democratic institutions and altered citizens' political worlds.
Additionally, I am currently co-editing two books, one on corporations and global health governance, and a second on HIV programming and the politics of global health.
Home Campus, School, or College
Bothell Campus
Population Health Focus Keywords
Social Equity and Social Determinants, Social Policy and Governance, Health, Infectious Disease
Field of Study
Global Health, Public Health, Social Sciences
In what countries of the world does your research take place?
Southern Africa (Lesotho and South Africa, primarily)