Population Health Resource Directory
Northwest Pediatric Environmental Health Specialty Unit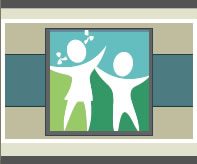 325 9th Avenue, Seattle, Washington 98104, United States
325 9th Avenue
Seattle
Washington
98104
US
The Northwest Pediatric Environmental Health Specialty Unit seeks to reduce environmental health risks to children by providing training for health professionals, communities and families through consultation, educational activities, and referrals.
The PEHSU is a North American network of experts dedicated to providing expertise and training for health professionals, trainees and the public on environmentally related health effects in children.
PEHSU faculty are academically based at university hospitals and include pediatricians, toxicologists, exposure scientists and others.
Home Campus, School, or College
School of Public Health
Population Health Focus Keywords
Environmental Health, Health
Field of Study
Environmental Sciences, Health Care, Medicine, Public Health
Key Populations
Adolescent / Youth, Children
Center Director
Catherine Karr