Population Health Resource Directory
Paul Yager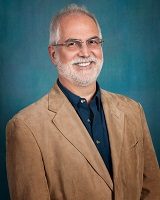 Paul Yager, a native of Manhattan, received his A.B. in Biochemistry from Princeton in 1975, and a Ph.D. in Chemistry from the University of Oregon in 1980, specializing in vibrational spectroscopy of biomolecules, primarily bilayer-forming lipids. After an NRC Fellowship at the Naval Research Laboratory from (1980-1982), he joined the NRL staff as a Research Chemist.
Home Campus, School, or College
School of Medicine
Population Health Focus Keywords
Health, Epidemics, Infectious Disease, One Health
Field of Study
Engineering, Epidemiology, Global Health, Health Assessment, Health Management, Medicine, Physical Sciences, Technology
Key Populations
Adolescent / Youth, Adult, Children, Elderly, Immigrants, Refugees, Underrepresented Populations, Vulnerable Populations
In what countries of the world does your research take place?
Primarily interested in developing world, but application of technology to developed world is also quite possible.