Population Health Resource Directory
Paula Nurius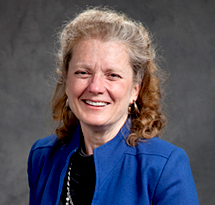 Dr. Paula Nurius studies processes and effects of stress and trauma focusing on vulnerable and socially disadvantaged populations, early/preventive intervention and fostering resilience. Her research on life course stress integrates structural, psychosocial and biobehavioral mechanisms, distinguishing direct, cumulative and interactive effects of early and later life stress exposures alongside protective factors. One strand of this work assesses relationships of adverse childhood experiences (ACEs) to later stress proliferation and erosion of health protective resources.
A mental health specialist, she is increasingly focusing on comorbid physical, mental, and behavioral health outcomes as well as incorporating effects of the physical environment—such as air pollution and neighborhood characteristics—in multi-level models to explain stress responding and disparities in population health and functioning outcomes. She maintains multiple affiliations on campus including the Center for Studies of Demography and Ecology wherein her research relates to the population health themes of: 1) Children, Adolescents and the Transition to Adulthood and 2) Social and Biological Contexts of Population Health.
Home Campus, School, or College
School of Social Work
Population Health Focus Keywords
Crime / Criminalization, Impoverishment / Poverty, Social Equity and Social Determinants, Health, Non-Infectious Disease, Mental Health or Illness
Field of Study
Biological Sciences, Human Behavior, Public Health, Social Sciences
Key Populations
Adult, Children, Vulnerable Populations
In what countries of the world does your research take place?
primarily the US; some of my research draws from state population health data bases