Population Health Resource Directory
Richard Fenske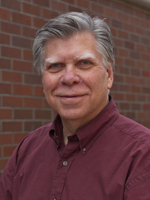 Dr. Fenske's work has focused on the evaluation of environmental health risks in special populations, such as children, farm workers, and farm producers. Specialty areas include health risks of pesticide exposures, development of new exposure assessment methods, and investigation of the role of skin exposure for workers and children. His teaching activities include exposure assessment, environmental risk, and public health policy related to pesticides.
Dr. Fenske directs the Pacific Northwest Agricultural Safety and Health Center, a regional center devoted to the prevention of injury and illness among operators, workers, and their families in Northwest farming, forestry and fishing. He received the 2006 NIOSH Director's Award for Excellence in Research and the 2007 Jerome Wesolowski Award for Outstanding Contributions to the Field of Exposure Science from the International Society of Exposure Science.
He currently serves as a member of National Academy of Sciences/Institute of Medicine Roundtable on Environmental Health Sciences, Research, and Medicine. In 2008-2009 Dr. Fenske was Chair of the Institute of Medicine's Committee to Review the Health Effects of Vietnam Veterans of Exposure to Herbicides (Seventh Biennial Update), and served from 2006-2009 as a member of the Environmental Protection Agency's Human Studies Review Board. He also authored the Chemical Hazards section of the International Labor Organization's Protocol on Agricultural Health and Safety in 2009. He recently served as Co-Chair, Technical Advisory Group on Climate Change, Human Health and Security, Washington State (2010-12).
Home Campus, School, or College
School of Public Health
Population Health Focus Keywords
Built Environment Impacts, Conflict / War, Social Policy and Governance, Environmental Health, Environmental Justice, Non-Infectious Disease
Field of Study
Community Health, Health Assessment, Public Health
Key Populations
Adult, Children, Immigrants, Underrepresented Populations, Vulnerable Populations
In what countries of the world does your research take place?