Population Health Resource Directory
Richard Gleason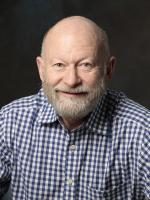 Mr. Gleason worked for Federal OSHA and State WISHA as an inspector for thirteen years. He has been teaching at the University of Washington for the last 15 years. He currently assists the University of Washington OSHA Training center providing services to Region 10 comprising Washington, Oregon, Idaho and Alaska.
Mr. Gleason also assists in third party liability cases as an expert witness in construction, general industry and maritime safety cases. After the cases are settled he uses the information (without the names of the establishments) as real world case histories in his courses.
Home Campus, School, or College
School of Public Health
Population Health Focus Keywords
Built Environment Impacts, Social Policy and Governance, Environmental Health, Health
Field of Study
Environmental Sciences, Public Health
In what countries of the world does your research take place?