Population Health Resource Directory
Rodney Hoff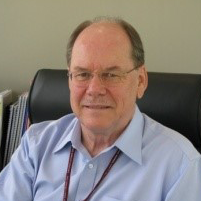 Prior to joining the UW SPH I served for six years as the Executive Director of the Regional Emerging Diseases Intervention (REDI) Center in Singapore, which had a mission to enhance the Asia-Pacific Region's capacity to monitor, detect and respond to emerging disease threats. REDI Center sponsored regional research projects on avian and seasonal influenza, dengue, chikungunya, acute respiratory diseases, and hand foot and mouth disease. The Center also conducted training workshops on prevention of hospital acquired infections, laboratory diagnosis of avian and seasonal influenza, laboratory biosafety, field epidemiology, outbreak investigation and response and monitoring and evaluation of HIV and TB treatment programs. These activities resulted in comprehensive reports on Strengthening Health Security and Bio-Preparedness in Southeast Asia and a Guide to Clinical Management and Public Health Response for Hand, Foot and Month Diseases (HFMD).
Prior to my Singapore experience, I was Senior Epidemiologist for 16 years at the Division of AIDS of the NIH National Institute of Allergy and Infectious Diseases, where I coordinated development of the HIVNET and HPTN multi-center clinical trial networks for evaluating vaccines and other preventive interventions for HIV and the Comprehensive International Program for Research on AIDS (CIPRA) that supported HIV/AIDS research projects in 24 countries. I also chaired the Scientific Review Committee for HIV Vaccine and Prevention Research at NIAID.
With Tufts Medical School from 1985 to 1990 I conducted research on prevention and treatment of congenital toxoplasmosis and HIV.
As a faculty member of Harvard University School of Public Health from 1974 to 1985 I conducted research on Chagas disease, schistosomiasis and Leishmaniasis in Brazil.
Home Campus, School, or College
School of Public Health
Population Health Focus Keywords
Conflict / War, Environmental Health, Climate Change, Technology and Health, Health, Epidemics, Infectious Disease, One Health, Reproductive and Sexual Health
Field of Study
Biological Sciences, Climate Sciences, Community Engagement and Participation, Environmental Sciences, Epidemiology, Global Health, Health Care, Health Science, Human Behavior, Medicine, Natural Disaster / Emergency Preparedness and Response, Planning and Design, Policy, Public Health
Key Populations
Adolescent / Youth, Adult, Children, Infants, Immigrants, Vulnerable Populations
In what countries of the world does your research take place?
Southeast Asia: Singapore, Bangkok, Manila, Hanoi, Jakarta Vientiane, Sub-Saharan Africa: Durban, South America: Bahia Brazil