Population Health Resource Directory
Sachita Shah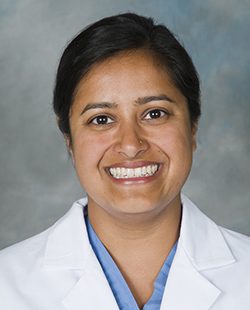 I am an Associate Professor of Emergency Medicine at University of Washington School of Medicine and Adjunct Associate Professor within the Department of Global Health at UW.
I work clinically at Harborview Medical Center and consider my main contribution to population health to be my position as Fellowship Director for the UW Global Emergency Medicine and Rural Health Fellowship, as well as in my position as Director of Ultrasound Education for Partners In Health, a multi-national health related NGO dedicated to capacity building and health system Strengthening and low income countries.
My main focus has been to develop the fellowship in an effort to create UW leaders in global health with focus on improving rural emergency care, humanitarian emergencies and health system strengthening/capacity building in rural, international and WWAMI region communities.
Home Campus, School, or College
School of Medicine
Population Health Focus Keywords
Social Equity and Social Determinants, Non-Infectious Disease, Infectious Disease
Field of Study
Global Health, Medicine, Natural Disaster / Emergency Preparedness and Response
Key Populations
Adolescent / Youth, Adult, Children, Elderly, Infants, Immigrants, Refugees, Underrepresented Populations, Vulnerable Populations
In what countries of the world does your research take place?
Alaska (Alaska Native Tribal Health Consortium) and Internationally: Malawi, Rwanda, Haiti, Lesotho, Uganda