Population Health Resource Directory
Scott Barnhart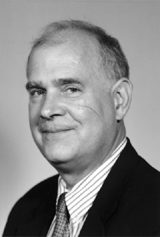 I am interested in advancing universal health coverage. My work includes: strengthening health systems from leadership and governance to design and implementation of direct patient care facilities, implementation of VMMC public health campaigns, design and implementation of electronic medical records, assessment of the impact of vertical programs such as PEPFAR on the non HIV medical systems. I am concerned that the current focus on first nation implementation of development programs in low and middle income countries has both beneficial as well negative consequences such and limiting capacity development and spending too much money in the high income countries.
Home Campus, School, or College
School of Medicine
Population Health Focus Keywords
Impoverishment / Poverty, Social Equity and Social Determinants, Social Policy and Governance, Climate Change, Food Quality / Security, Technology and Health, Health
Field of Study
Climate Sciences, Clinical Practice, Community Health, Community Engagement and Participation, Epidemiology, Global Health, Health Assessment, Health Care, Health Management, Medicine, Policy, Public Health
Key Populations
Adolescent / Youth, Adult
In what countries of the world does your research take place?