Population Health Resource Directory
Steven Goodreau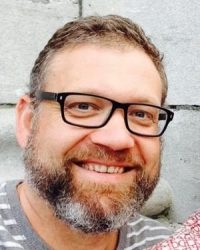 My research lies at the junction of HIV modeling; data collection and analysis for empirical sexual network structure; and development of statistical methods and tools for social network analysis. My work integrating sexual behavior data with HIV transmission modeling has the broad goal of understanding the sources of disparities in HIV burden among populations and the potential impact of interventions. In the former area, I have published work on behavioral aspects of the HIV epidemic, including sexual role versatility; commercial sex venues; serosorting; and concurrent partnerships. In the latter, I have addressed the impact of interventions around sexual behavior, circumcision, PrEP, testing and treatment, primarily among populations of men who have sex with men in multiple domestic and international settings.
On the methods side, I have for the last 15 years been a member of the Statnet Development Team, which has developed the statnet suite of software packages for statistical analysis and simulation of network data and models; I have also published on the statistical theory behind these models, including assessment of model fit and on algorithms to improve estimation. We have also developed EpiModel, a general use package for population modeling of infectious diseases, and regularly teach intensive workshops on its use at UW and around the world. I am currently funded through five NIH grants and one CDC contract, and sit on an NIH planning board pertaining to population and health for HIV.
Home Campus, School, or College
College of Arts & Sciences
Population Health Focus Keywords
Health, Epidemics, Infectious Disease, Reproductive and Sexual Health
Field of Study
Biological Sciences, Demographics, Epidemiology, Global Health, Health Measurement and Data, Human Behavior, Public Health, Social Sciences
Key Populations
Adult, Underrepresented Populations, Vulnerable Populations
In what countries of the world does your research take place?
US / Peru / Kenya / India