Population Health Resource Directory
Susan Astley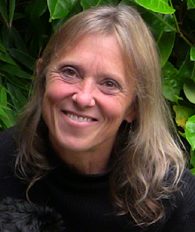 Dr. Astley is the Director/Founder of the WA State Fetal Alcohol Syndrome Diagnostic & Prevention Network (FASDPN). The FASDPN was established in 1995 through Washington State RCW 71.24.605. The mission of the FASDPN is prevention of fetal alcohol spectrum disorders (FASD) through screening, diagnosis, intervention, education, public health policy, and research. Core to this mission has been the establishment of the world's largest, most comprehensive clinical/research database on over 3000 patients diagnosed with FASD over the past 24 years.
Dr. Astley has conducted laboratory, clinical, and public health research in the field of FASD since 1981. Current work has been in the development and implementation of FASD diagnostic, screening, surveillance, and prevention tools and programs. This work includes the development of the FASD 4-Digit Diagnostic Code and FAS Facial Photographic Analysis Software used worldwide; establishment of the WA State FAS Diagnostic and Prevention Network of clinics and Foster Care FAS Screening Program, and establishment of the FASD diagnostic training program and Online Course. The FASDPN has trained over 150 interdisciplinary FASD diagnostic teams worldwide. Core publications include: 1) Diagnosing FASD; 2) Validation of the FASD 4-Digit Code; 3) Clinical profiles of 2,500 patients with prenatal alcohol exposure; 4) The value of a FASD diagnosis; 4) a comprehensive study of the diagnostic utility of MRI, MR-spectroscopy and functional MRI for FASD; and 6) Washington State's success in preventing FAS through reduction of maternal alcohol use during pregnancy. A synopsis of or achievements is presented in the Legislative Fact Sheet posted on our homepage (www.fasdpn.org).
Home Campus, School, or College
School of Medicine, School of Public Health
Population Health Focus Keywords
Race and Ethnicity, Health, Mental Health or Illness, Reproductive and Sexual Health
Field of Study
Biological Sciences, Clinical Practice, Community Health, Epidemiology, Global Health, Health Assessment, Health Care, Health Management, Health Measurement and Data, Health Science, Law, Medicine, Policy, Public Health
Key Populations
Adolescent / Youth, Adult, Children, Infants, Underrepresented Populations, Vulnerable Populations
In what countries of the world does your research take place?
Primary position is the UW.
Teaching is worldwide. We have trained clinical teams worldwide.