Population Health Resource Directory
Susan M. Graham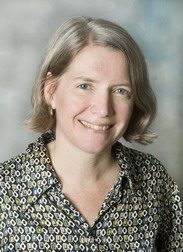 Dr. Susan M. Graham is an Associate Professor of Medicine and Global Health, and an Adjunct Associate Professor of Epidemiology. She is a member of the University of Washington's Center for AIDS Research (CFAR) and the Kenya Research and Training Center (KRTC).
Dr. Graham works on research projects at several sites in Kenya, including the Kenya Medical Research Institute in Kilifi, the University of Washington (UW)/University of Nairobi (UON) HIV/STD Research Site in Mombasa, and the Nyanza Reproductive Health Society clinics in Kisumu.
Dr. Graham's research focuses on human immunodeficiency virus (HIV) and sexually transmitted infection (STI) epidemiology, prevention, and treatment in most at-risk populations including female sex workers and men who have sex with men. Dr. Graham also directs the UW School of Medicine's Global Health Pathway for Medical Students.
Home Campus, School, or College
School of Medicine
Population Health Focus Keywords
Social Equity and Social Determinants, Health, Infectious Disease, Mental Health or Illness
Field of Study
Epidemiology, Global Health, Medicine
Key Populations
Adult, Vulnerable Populations
In what countries of the world does your research take place?
Kenya and the United States