Population Health Resource Directory
Susan R. Heckbert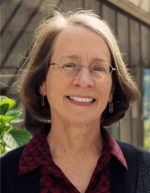 Dr. Susan Heckbert is an epidemiologist and general internist who teaches and conducts research focused on the population health impacts of cardiovascular risk factors and disease. She is a lead investigator in large studies of cardiovascular health in diverse American populations, including the Multi-Ethnic Study of Atherosclerosis (MESA), the Women's Health Initiative, the Jackson Heart Study, and the Cardiovascular Health Study. These studies focus on the health of diverse race/ethnic groups, women, and elderly individuals. Her current funded research in MESA uses novel wearable devices to assess the burden and impact of heart rhythm disturbances in a large multi-ethnic population.
She is an investigator on the Center for AIDS Research Network of Integrated Clinical Systems (CNICS) study, a project that makes use of electronic medical record data combined with data collection from participants to learn about cardiovascular complications in Americans living with HIV infection. She has collaborated on several projects in the US Food and Drug Administration's Mini-Sentinel and Sentinel Projects, designed to develop analytic methods for studying medication safety nationwide using de-identified data from over 100 million Americans.
Dr. Heckbert has been a mentor for scores of master's and doctoral students at the University of Washington over the past 25 years. Student research conducted under her supervision has ranged from investigation of lung symptoms in Native Alaskans, to a survey of dietary salt intake and health outcomes across the population of Vietnam, to ethnic differences in the occurrence and treatment of cardiovascular risk factors and disease in Americans.
Home Campus, School, or College
School of Pharmacy, School of Public Health
Population Health Focus Keywords
Impoverishment / Poverty, Race and Ethnicity, Technology and Health, Health, Non-Infectious Disease, Infectious Disease
Field of Study
Demographics, Epidemiology, Health Assessment, Health Care, Health Measurement and Data, Human Behavior, Medicine, Public Health
Key Populations
Adult, Elderly, Immigrants, Underrepresented Populations, Vulnerable Populations
In what countries of the world does your research take place?
USA for most of my work
eager to expand to low & middle income countries