Population Health Resource Directory
Taryn Lindhorst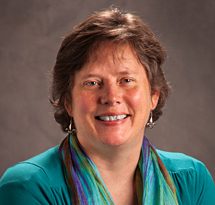 My scholarship focuses on strengthening the lives of vulnerable women and families, particularly by identifying modifiable policies and behaviors within medical and legal systems. I situate my scholarship at the theoretical juncture between patterns of risk (particularly for women and children), and the ways in which human service institutions contribute to or ameliorate that risk. I have co-authored two books, 45 peer-reviewed articles, six book chapters and numerous reports addressing these concerns.
Home Campus, School, or College
School of Social Work
Population Health Focus Keywords
Crime / Criminalization, Health, Mental Health or Illness
Field of Study
Health Science, Human Behavior, Law, Social Sciences
Key Populations
Adolescent / Youth, Adult, Vulnerable Populations
In what countries of the world does your research take place?
Both in the U.S. and internationally through evaluation of transnational treaties.