Population Health Resource Directory
Terrance Kavanagh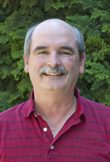 Glutathione (GSH) is an important endogenous antioxidant that has roles in free radical scavenging, protecting against reactive oxygen/nitrogen species and in the metabolism/excretion of xenobiotics. Our laboratory has established in vitro and in vivo transgenic mouse models of altered glutathione (GSH) synthesis. We are using these mice to investigate the effects of altered GSH synthesis on susceptibility to various exposures including air pollutants, engineered nanomaterials, and various drugs and environmental chemicals. We are also interested in the role of GSH synthesis in individual susceptibility of humans to free radical and toxicant-mediated injury. We are conducting studies to determine the effects of genetically altered GSH synthesis on cellular susceptibility to toxicant-induced DNA, protein and lipid damage, cell signaling and apoptosis. We are also interested in the factors that regulate the expression of GSH related genes in humans, rodents and other species.
Multiple sources of air pollutants such as industrial processes, automobile traffic, forest fires or indoor cooking fires continue to plague human society, resulting in adverse effects on the respiratory system, the cardiovascular system, the central nervous system, and on growth and development. Working with Drs. Joel Kaufman and Michael Rosenfeld, we are investigating the adverse effects of diesel exhaust and particulate matter on lung function, vascular reactivity and the development and stability of atherosclerotic lesions in mice. This project is employing a model of enhanced sensitivity to oxidative stress (Gclm null mice), genetically diverse mice (the Collaborative Cross mouse strains), as well as mouse and human vascular endothelial cells and macrophages to examine the biochemical and cellular mechanisms underlying the adverse cardiovascular outcomes associated with exposure to air pollution.
Nanotechnology holds promise for advancement in many disciplines, including electronics, optronics, energy, transportation, biomedicine and other sectors. Because of their small size and inherent high surface area/reactivity, or because the materials used to synthesize nanoparticles can be toxic, we have been interested in helping to define which physical and chemical characteristics of engineered nanomaterials (ENMs) predispose to toxicity and adverse health outcomes. Together with Drs. David Eaton, Elaine Faustman, Michael Yost (DEOHS), William Parks (Pulmonary Medicine and UW Center for Lung Biology), Xiaohu Gao (Bioengineering) and François Baneyx (Chemical Engineering and UW Center for Nanotechnology), we are participants in the NIEHS Centers for Nanotechnology Health Implications Research (NCNHIR) Consortium. This program is using in vitro toxicology, in vivo toxicology (including systems toxicology/mouse genetics), and risk assessment approaches to investigate the adverse effects of ENMs with the goals of elucidating the mechanisms by which they cause toxicity and inflammation, and using this mechanistic information to facilitate the design of safer ENMs.
In addition to the above projects, Dr. Kavanagh is Deputy Director of the Center for Ecogenetics and Environmental Health (CEEH), and oversees its Pilot Projects Program, and the CEEH Technology Access Unit. He also directs the CEEH Analytical Cytology Core. This facility houses two fluorescence activated cell sorters, a spectral imaging microscope, and a Nipkow-disk confocal microscope, which are useful for multi-parameter quantitative fluorescence measurements on cells and tissues.
Home Campus, School, or College
School of Public Health
Population Health Focus Keywords
Built Environment Impacts, Environmental Health, Technology and Health, Non-Infectious Disease
Field of Study
Public Health, Technology
In what countries of the world does your research take place?