Population Health Resource Directory
Timothy A. DeRouen Center for Global Oral Health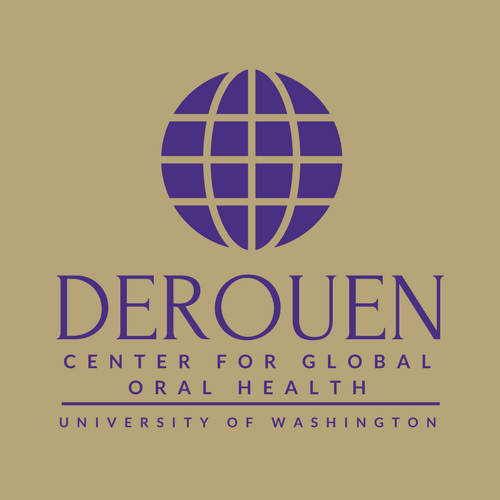 1959 Northeast Pacific Street
Seattle
Washington
98195
US
The mission of the DeRouen Center, established in 2017, is to promote collaboration and inclusivity in scientific and clinical research that impacts global oral health. Through dedicated teamwork, our center promotes worldwide oral health. We are strategically targeting our efforts to four geographical areas with sites where we have been successfully working: Southeast Asia (with Thailand as our lead site), Africa (with Kenya as our lead site), South America (with Peru as the lead), and Seattle.
Thailand: For over 25 years, the School of Dentistry, University of Washington (UW), has collaborated with Khon Kaen and Thammasat Universities to conduct The Fogarty International Center Training Program in Clinical, Public Health and Behavioral Oral Health Research for Thailand. Through comprehensive workshops and Summer Institutes in Clinical Dental Research Methods, participants received education and training in biostatistics, clinical epidemiology and study design, behavioral research methods, data analysis, clinical trials, grantsmanship, research ethics, and research proposal development. A selected subset of participants completed a two-year long program requiring one year of coursework at UW (which applied towards a Ph.D. program at their home institution) implementation of a research study, Ph.D. dissertation defense, and article publication. Founded in 2002, the revolutionary program has brought Thailand to the international forefront of oral health research.
Kenya: The Universities of Washington and Nairobi have a more than 25-year partnership in maternal-child HIV research. In 2015, we established a new working group focused on improving oral health in HIV-infected and HIV-exposed non-infected children. This collaborative effort is nested within the NIH funded Kenyan Pediatric Studies (KPS) and the study team consists of specialists in molecular epidemiology, pediatrics, dentistry, integration and implementation sciences, epidemiology and neurocognitive science. We initiated our work in 2015 with parents' assessment of oral manifestations of HIV among the KPS cohorts. In January 2016, with the support of a UW Global Innovation Award, Dr. Seminario conducted training and calibration of dental community health officers and medical providers in the diagnosis of oral manifestations of HIV in Nairobi. Currently, Dr. Seminario has been awarded the 2017 UW SunStar Preventive Dentistry Award to investigate correlations between oral inflammation with general inflammation among these children. In addition, we have expanded our collaboration to Nigeria and were awarded by the International Association for Dental Research (IADR) Regional Development Program for the development of a regional site in Africa targeting the impact of HIV on the oral health of children and adolescents.
Peru: Since 2014, we have had two supplemental NIH (from Fogarty International Center) grants that allowed the development of two 5-day workshops in clinical dental research methods. Approximately seventy junior dental faculty participated in these trainings including attendees from various geographical areas within Peru as well as from other Latin American countries (Colombia, Argentina, Chile, Venezuela and Brazil). Participants were from various specialties, including: orthodontics, pediatric dentistry, endodontics, implantology, community dentistry, special care needs, esthetics, prosthodontics, and periodontics. Workshop topics included general scientific principles in planning and carrying out clinical research projects; levels of evidence in evidence-based clinical research; study designs, their applications, and the levels of evidence they produce; principles in the design and conduct of randomized clinical trials; statistical concepts and principles in testing hypotheses and evaluating evidence from clinical studies; basic behavioral models and principles in clinical dental research; ethical issues in the conduct of research on human subjects; and grantsmanship. Currently, we are partnering with our colleagues in Landscape Architecture and in Environment Health to assess the impact of environment interventions on oral and gut microbiome in a floating community on the Amazon River, in Iquitos, Peru.
Seattle: We are partnering with the SeaMar Community Clinics to improve the quality of life of refugees coming to Seattle for resettlement. The goal of this collaboration is to increase dental utilization by children from refugee families as Medicaid fully covers any pediatric oral health need including treatment under general anesthesia and these families are Medicaid enrolled soon after they arrive to our country. Through this program, we will be researching the impact of oral health on children's growth and quality of life.
Home Campus, School, or College
School of Dentistry
Population Health Focus Keywords
Conflict / War, Education Access, Economic Determinants, Impoverishment / Poverty, Migration, Race and Ethnicity, Social Equity and Social Determinants, Social Policy and Governance, Environmental Health, Climate Change, Food Quality / Security, Technology and Health, Health, Non-Infectious Disease, Infectious Disease, Nutrition, Oral Health
Field of Study
Climate Sciences, Clinical Practice, Community Health, Community Engagement and Participation, Demographics, Economics, Environmental Sciences, Epidemiology, Global Health, Health Assessment, Health Care, Health Measurement and Data, Health Science, Medicine, Policy, Public Health, Social Sciences, Technology
Key Populations
Adolescent / Youth, Adult, Children, Elderly, Infants, Immigrants, Refugees, Underrepresented Populations, Vulnerable Populations
In what countries of the world does your research take place?
The DeRouen Center for Global Oral Health's research, training and collaboration takes place in Peru, Thailand, Kenya and Seattle, USA.
Center Director
Ana Lucia Seminario, DDS, PhD, MPH