Population Health Resource Directory
Ulrike Peters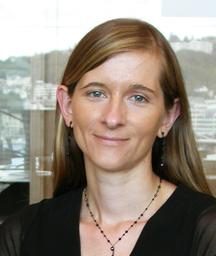 For more than a decade, my research has focused on the area of genetic and epidemiologic risk factors of common complex diseases. Since 2009 I have led the Genetics and Epidemiology of Colorectal Cancer Consortium (GECCO). Within this consortium, we have conducted genome-wide association scans. We are also undertaking one of the first large-scale whole genome sequencing (low coverage) studies for colorectal cancer, in which we sequence the whole genome of 2,000 CRC cases and 1,000 controls within GECCO and impute into roughly 90,000 subjects with GWAS data from within GECCO and other collaborative consortia.
Most recently we have received funding to integrate the tumor and host genome to investigate associations of germline genetic and environmental risk factors in relation to colorectal cancer subtypes defined by existing tumor characteristics as well as novel somatic mutations in colorectal cancer.
Additionally, I am leading or co-leading several other highly collaborative studies, including the Population Architecture Using Genetics and Epidemiology (PAGE) Study, and the Colorectal Transdisciplinary Study (CORECT). This work has provided me with a wealth of experience in designing and coordinating large scale genetic epidemiologic studies, evaluating available technologies and platforms, quality control and assurance, analysis of data and interpretation of results.
Home Campus, School, or College
School of Public Health
Population Health Focus Keywords
Non-Infectious Disease, Nutrition
Field of Study
Public Health
Key Populations
Adult, Underrepresented Populations