Population Health Resource Directory
UW Psychiatry Division of Population Health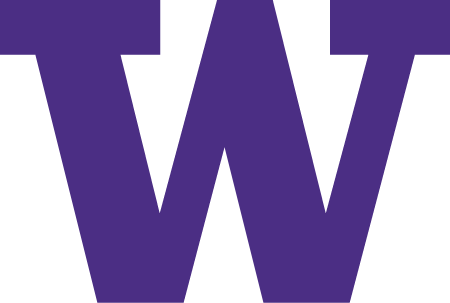 1959 Northeast Pacific Street, Seattle, WA, United States
1959 Northeast Pacific Street
Seattle
Washington
98195
US
The UW Psychiatry Division of Population Health is dedicated to improving the health of the public by developing, testing, evaluating, and implementing effective behavioral health interventions across the entire spectrum of health care delivery.
We are committed to finding new and innovative approaches to providing effective behavioral health care to defined populations. Our strength lies in knowledge transfer and practice-based learning with implementation work driving new research questions and research results driving new implementation methodology. Our researchers conduct both qualitative and quantitative research and use large data sets to establish benchmarks for treatment outcomes and to study variation across patients, providers, practice and policy.
The Division of Population Health focuses on four primary challenges facing mental health care:
Improving Access
Although there are numerous effective treatments for psychiatric disorders, these treatments often do not reach the patients who need them. We develop and test innovations that increase the healthcare system's capacity to deliver effective treatments and increase patient's access to and engagement in effective treatments. Scientific Aims:
Shift treatment tasks to lower levels of care and encourage patient
self-management to increase capacity.
Use technology to substitute virtual care encounters for face-to-face visits to increase access.
Use virtual care technologies to augment face-to-face visits by facilitating between-visit patient-provider communications and to better determine when face-to-face visits are needed in order to increase both access and capacity.
"Flip the clinic" and deliver care in non-traditional settings, including the home, to increase access.
Targeting Treatment
For individuals with psychiatric disorders who engage in treatment, it often takes too long to find the right treatment (or combination of treatments) that is most effective. We identify and test methods for predicting which treatment or treatments will be most effective for a particular patient, as well as methods for more quickly detecting when treatment is ineffective. Scientific Aims:
Develop and test feasible methods for measurement-based care to facilitate identifying treatment non-response.
Test approaches to promoting shared decision making to encourage the delivery of treatments that address patients' treatment goals.
Identify important treatment moderators to help patients and providers choose the right treatment.
Determine how pharmacogenetics can inform treatment decision making to facilitate precision medicine.
Closing the Mortality Gap
Individuals living with psychiatric disorders endure a greater burden of illness over their lifetimes and experience higher mortality rates. For individuals living with a psychiatric disorder, we develop clinical and public health interventions that promote healthy lifestyles, higher quality of care for physical health disorders and better management of side effects of psychotropic medications. Scientific Aims:
Develop and test smoking cessation, opioid tapering, and exercise programs for patients with psychiatric disorders.
Develop and test models of integrating of physical health care into specialty mental health settings.
Develop and test feasible methods to monitor metabolic side effects of psychotropic medications.
Develop and test clinical and public health interventions to prevent suicide.
Bridging the Research-Practice Chasm
It takes too long for newly developed evidence-based treatments to be adopted by providers and incorporated into routine care. To bridge the chasm between research and practice, we identify and test implementation strategies that effectively promote the adoption of new evidence-based practices. Scientific Aims:
Identify variations in the quality of care and deployment of evidence based practices in routine care.
Identify valid quality metrics and pay-for-performance systems.
Develop and test clinical decision support systems that encourage evidence based care.
Test alternative training and facilitation strategies to promote implementation.
Adapt existing evidence based practices for different populations and clinic settings.
Home Campus, School, or College
School of Medicine
Population Health Focus Keywords
Technology and Health, Mental Health or Illness
Field of Study
Clinical Practice, Community Health, Health Care, Health Measurement and Data, Health Science, Medicine, Policy, Public Health
Key Populations
Adolescent / Youth, Adult, Children, Elderly, Immigrants, Underrepresented Populations, Vulnerable Populations
In what countries of the world does your research take place?
United States, Vietnam, Democratic Republic of Congo
Center Director
John Fortney