Population Health Resource Directory
Victoria Holt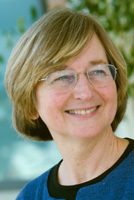 Dr. Holt's primary research interests are in the areas of reproductive epidemiology and intimate partner violence. Reproductive epidemiology research projects include an analysis of recent trends in US ectopic pregnancy incidence, studies on the epidemiology of adenomyosis and endometriosis (with emphasis on reproductive and contraceptive risk factors and environmental chemical exposures), and risk factors for oral contraceptive failure, including obesity. Current reproductive epidemiological research includes population-based studies of the impact of perinatal technologies and procedures on maternal and infant birth outcomes.
Dr. Holt has participated in several population-based research projects concerning intimate partner violence through the Harborview Injury Prevention and Research Center. Recent violence-related projects concern the effect of protection orders on future intimate partner violence, and the impact of the justice system response to partner violence on the risk of subsequent violence and injury.
Home Campus, School, or College
School of Public Health
Population Health Focus Keywords
Crime / Criminalization, Social Equity and Social Determinants, Technology and Health, Health, Epidemics, Non-Infectious Disease, Infectious Disease, Mental Health or Illness, Reproductive and Sexual Health
Field of Study
Epidemiology, Public Health
Key Populations
Adult, Children, Infants, Vulnerable Populations
In what countries of the world does your research take place?