Population Health Resource Directory
Victoria Lawson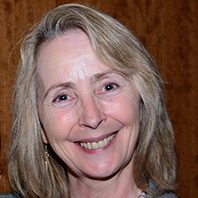 Victoria Lawson is a Professor in the Department of Geography, Director of the Honors Program, co-Director of the Relational Poverty Network and Adjunct Professor of Gender, Women and Sexuality Studies, at the University of Washington. She is also a faculty affiliate of the West Coast Poverty Center.
Her work draws on relational poverty studies and feminist care ethics to build alternative understandings of impoverishment and analyzes poverty politics by grassroots movements that address inequality. Lawson's work begins from understanding the root causes of impoverishment: which is bound up in a range of ways with lack of health and wellbeing. Lawson's recent research projects focus on feminist care ethics as the basis for alternative understandings of poverty and poverty politics; on the intersections of migration and care work; on race and constructions of rural poverty in the Pacific Northwest; and on the forms and potentials of middle class poverty politics across the Americas, including the possibilities for new poverty politics and alliances.
She is the author of numerous articles and three books, including most recently, a volume in progress titled 'Relational Poverty Politics' under review at University of Georgia Press. Lawson is Director of the UW Honors Program which launched Global Challenges: Interdisciplinary Answers which is a program of inquiry for undergraduate students that explores the intersections of health and poverty.
Home Campus, School, or College
College of Arts & Sciences
Population Health Focus Keywords
Crime / Criminalization, Economic Determinants, Impoverishment / Poverty, Migration, Race and Ethnicity, Social Equity and Social Determinants, Social Policy and Governance
Field of Study
Arts, Community Engagement and Participation, Economics, Humanities, Policy, Social Sciences
Key Populations
Adult, Immigrants, Underrepresented Populations, Vulnerable Populations
In what countries of the world does your research take place?
U.S., Argentina, Ecuador, the Americas