Population Health Resource Directory
Wadiya Udell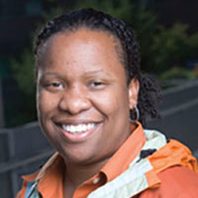 Wadiya Udell, PhD, is an Associate Professor of Community Psychology in the Interdisciplinary Arts and Sciences program at the University of Washington Bothell. Dr. Udell received her doctorate in developmental psychology from Columbia University, and received postdoctoral training in HIV prevention research at the HIV Center for Clinical and Behavioral Studies at the New York State Psychiatric Institute and Columbia University.
Dr. Udell's research focuses on understanding the role of culture and context in promoting sexual health, and in preventing sexual risk behaviors among urban adolescents of color and marginalized youth. Her work has focused on the factors that place adolescents at risk for a lifetime of health disparities. Specifically, she has examined the role of various individual and structural factors (e.g., mental health, parenting, religion, neighborhoods) on the HIV risk of urban African American youth, and youth in the juvenile justice system.
Home Campus, School, or College
Bothell Campus
Population Health Focus Keywords
Race and Ethnicity, Social Equity and Social Determinants, Reproductive and Sexual Health
Field of Study
Public Health, Social Sciences
Key Populations
Adolescent / Youth
In what countries of the world does your research take place?