Population Health Resource Directory
Wendy E. Barrington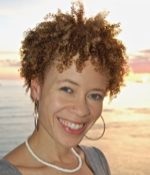 My research falls within two main schema: promoting healthy communities and explaining racial disparities in clinical outcomes. Currently, the focus of my research is to evaluate to what degree social position, structures, and systems perpetuate cancer disparities via stress, obesity, and related behaviors. I am using advanced methods including multilevel modeling as well as advanced time-to-event and causal mediation analyses to explicate these relationships while engaging with vulnerable communities to promote health. Specifically, I am evaluating the role of obesity in survival disparities among African-American versus White women diagnosed with invasive breast cancer.
I have also been working with a local African-American faith community to promote breast cancer screening as an early detection strategy. We have worked to adapt and implement The Witness Project®, a research-tested intervention program to promote breast and cervical screening using trained cancer survivors that was developed among rural African-American faith communities in the South. We chose to focus our iteration on breast cancer screening only in order to leverage the survivorship experience of community partners, feasibly build community capacity within the church, as well as determine whether the program was a good fit before possible scale-up. Our program demonstrated statistically significant increases in breast cancer knowledge among female attendees and we are currently discussing further implementation, evaluation, and dissemination of our work together.
Home Campus, School, or College
School of Nursing
Population Health Focus Keywords
Built Environment Impacts, Education Access, Economic Determinants, Race and Ethnicity, Social Equity and Social Determinants, Health, Non-Infectious Disease, Nutrition
Field of Study
Community Health, Community Engagement and Participation, Demographics, Epidemiology, Public Health
Key Populations
Adult, Underrepresented Populations, Vulnerable Populations
In what countries of the world does your research take place?