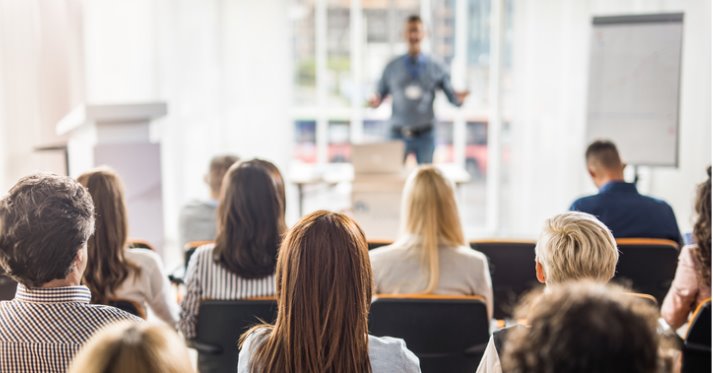 15 Apr

Giving Back to the Research Community: CTMS Team Presents at Forte's Onsemble Conference

Over the last several years, the CTMS Team has benefited tremendously from guidance generously shared by other organizations who have implemented OnCore. This year at the Spring Onsemble Conference hosted by Forte, the company that developed OnCore, our CTMS Product Manager, Oscar Cano, shared two presentations that showcased our 2018 go-live experiences. The presentations focused on the following topics: 
Automation of Data Migration and Regression Testing 
This presentation focused on our experiences in designing and implementing a set of data migration tools that allowed us to migrate approximately 3,000 protocols and 40,000 subjects for our 2018 go-live in an automated fashion that saved time and improved accuracy. Key components of our solution included: 
Automated loading of all pertinent protocol and subject level data points to eliminate manual data entry 

 

Error logging to support quality control (QC) and clean-up

 

Automated data prep using standard business rules

 

Automated data QC to validate tools performed as expected

 
With this automated approach implemented on numerous computers, we accomplished our migration goals significantly faster, and our 2018 go-live timelines were made possible largely due to the efficiencies gained in this process.
Encouraging User Adoption & Compliance During New Implementations
In this presentation we shared key information on our change management strategy that was another key component of our go-live success: 
V

arious methods used to articulate the substance of the change to our end users

including

tools such as:

"Start, Stop, C

ontinue

"

documents,

go-live

posters/

pamphlets,

1-pagers describing user impacts by role,

and

easily-digestible cutover messages and

key dates 

 

S

trategy for

leverag

ing

pre-go

-live data validation as a

method to

significantly improve end

user's

knowledge of the CTMS, in addition to using it as a method to

prep data prior to go-live

 

Explanation of

the nuts and bolts of our communication strategy

including our "Walk the Halls" campaign to

meet our study teams at their work locations, open houses, roadshows, and the criticality of study teams serving as "change leaders"

 
The feedback from attendees was positive and many found our information substantive and valuable to their own work. We were grateful to have an opportunity to share our story.  
If you have any questions on our participation in Forte's Onsemble Conference, please contact us at ctmspm@uw.edu