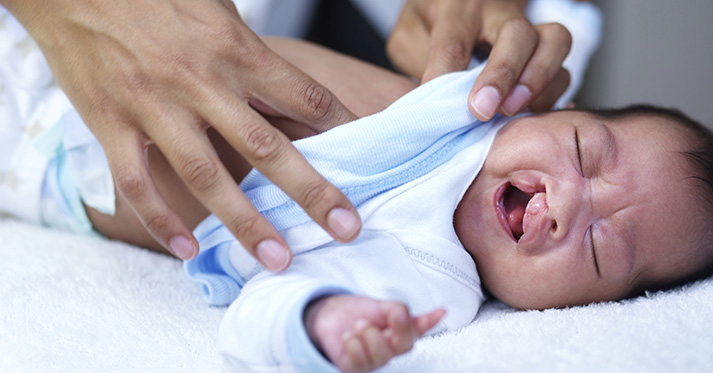 26 Aug

NIFTY Cup Tackles Major Global Health Challenge

Babies born with oral clefts, in particular cleft palates, can face significant feeding challenges because their craniofacial anomaly typically makes it impossible to extract milk from a mother's breast or from a bottle. Preterm infants face similar challenges as they are often developmentally immature and need feeding support until they can transition to breastfeeding.

Newborns with clefts and those born prematurely in low-resource settings face further challenges as their mothers typically lack access to specialized tools to assist in the feeding process. These mothers instead rely on cups repurposed from other uses to feed breastmilk to their newborns.

This repurposing approach is problematic due to spills, difficulties maintaining consistent milk flow, potential infection, and the risk of cuts from rough material or sharp edges. To overcome these struggles, one University of Washington researcher has spearheaded the development of the NIFTY™ cup (Neonatal Intuitive Feeding TechnologY), an innovative and low-cost solution designed specifically to aid in feeding newborns with clefts and preterm newborns that live in low-resource settings.

"If babies with cleft palates don't have a good way to feed when they're really young, then they quickly become malnourished, suffer from infections, and may not survive or get the surgery they need," explained Dr. Christy McKinney, a Clinical Assistant Professor of Oral Health Sciences at the University of Washington and the visionary behind the NIFTY™ cup, who added that preterm infants face similar risks. "I see NIFTY™ as being something that really has the potential to help these babies who are in need, which is what is most gratifying about this project."

The NIFTY™ cup was designed with a small, rounded reservoir at its end for babies to feed from. This reservoir helps to prevent spills and reduces the risk of aspiration by allowing babies to pace their own feeding instead of just pouring milk directly into their mouth. The cup is sized to allow for hand expression of breast milk and cup feeding using a single device. The cup is also made of soft silicone that minimizes oral cavity injuries and improves hygiene since it can be boiled without incurring damage.

Dr. McKinney developed the NIFTY™ cup in collaboration with partners at Seattle Children's Hospital Craniofacial Center and PATH. After initial testing in southern India, Dr. McKinney and her team are now in the process of making minor redesigns to the cup to account for feedback they received. Even with redesigns, the small volume production costs will still be less than $1.25 per cup.
One of the reasons I've been able to be the driver behind the NIFTY™ cup was because of the time I had available to devote to this project through my KL2 appointment.
Dr. McKinney was supported by the Institute of Translational Health Sciences throughout the development of the NIFTY™ cup. She was an
ITHS KL2 Scholar
, which is a multi-year, multi-disciplinary program that provides in-depth training in a specific area of translational research. She also worked extensively with the
ITHS Research Coordination Center
to navigate a challenging regulatory environment that arose as a result of wanting to clear the cup for use in multiple countries.
"I certainly wouldn't be where I am today without the ITHS," said Dr. McKinney. "One of the reasons I've been able to be the driver behind the NIFTY™ cup was because of the time I had available to devote to this project through my KL2 appointment. The RCC (Research Coordination Center) was also very patient and helpful as we worked through regulatory challenges."
Dr. McKinney and a colleague at PATH, Dr. Patricia Coffey, were recently awarded a Saving Lives at Birth grant to fund the next phase of development for the NIFTY™ cup. Through this grant, they will be able to complete a clinical trial to assess the effectiveness of NIFTY™ against other standards of care. The funding will also allow Dr. McKinney and the PATH team to finalize a development strategy that identifies appropriate markets, marketing approaches, manufacturing partners, and distribution channels to prepare the cup for wide-scale dissemination.