25 Sep

How to Be an Awesome Mentor: Ask the Experts

Posted on September 25, 2019 @ 3:26pm

in

When:

October 22, 2019 @ 12:30 pm – 2:00 pm

2019-10-22T12:30:00-07:00

2019-10-22T14:00:00-07:00

Where:

University of Washington or Montana State University
More details below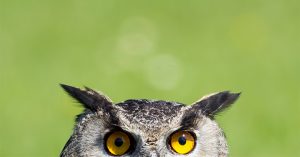 Description
Mentorship can be a critical aspect of academic career development. Our panel of experts will share insights, resources, and approaches for effective and fruitful mentoring experiences. There will be an interactive session for attendees to explore mentoring scenarios and a question and answer session with the panelists.
Locations
In addition to being able to attend at the University of Washington in Seattle, we will also be hosting a facilitated session for this event at Montana State University.
University of Washington

Venue: Hogness Auditorium, UW Health Sciences Bldg. A-420
Address: 1959 NE Pacific Street, Seattle, WA 98195
Montana State University
Venue: Healths Sciences Building, Room 168
Address: 2155 Analysis Drive
The session will also be available via Zoom for those who can't attend in person at either location. Register below to receive the link.
Schedule of activities
12:30 pm-12:45 pm PT/1:30-1:45 pm MT:   Check in (Lunch provided at Seattle location)
12:45 pm-2:00 pm PT/1:45-3:00 pm MT:   Seminar
Learning objectives
By the end of this session, you will be able to:
Identify two resources to maintain skills as a mentor
Identify two types of questions to ask your mentee to generate ideas for career trajectory
Moderator
Matthew J. Thompson, MBChB, MPH, DPhil, Helen D. Cohen Endowed Professorship in Family Medicine; Professor, Department of Family Medicine; Adjunct Professor, Department of Mechanical Engineering; and Joint Professor, Department of Global Health at University of Washington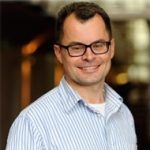 Panelists
Alexandra Adams, M.D., Ph.D., Director, Center for American Indian and Rural Health Equity, Montana State University
Dr. Adams is Director and Principal Investigator of the Center for American Indian and Rural Health Equity (CAIRHE) at Montana State University—a research center funded by a Centers of Biomedical Research Excellence grant from the National Institute of General Medical Sciences of the National Institutes of Health. Prior to 2016, she worked for 17 years in the Department of Family Medicine at the University of Wisconsin School of Medicine and Public Health, where she developed a national reputation as a highly respected health equity researcher. Dr. Adams maintains an active research agenda relating to childhood obesity and health promotion in American Indian communities. Her latest work is a just-completed NHLBI R01 randomized trial of a family-based healthy lifestyles intervention in five geographically and culturally diverse AI communities across the U.S. (Healthy Children, Strong Families 2).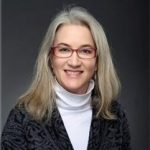 Kristina Crothers, M.D., Professor in Division of Pulmonary, Critical Care and Sleep Medicine, University of Washington and Chief, Pulmonary and Critical Care Section, VA Puget Sound Health Care System.
Dr. Crothers is a pulmonary and critical care medicine specialist and a professor of medicine at the University of Washington. She is the Section Chief of Pulmonary, Critical Care and Sleep Medicine at the VA Puget Sound Health Care System. She is recognized for her research in the investigation of HIV-related lung diseases, particularly the impact of HIV infection and smoking on the development, clinical course and management of lung diseases such as chronic obstructive pulmonary disease (COPD) and lung cancer. She enjoys mentoring trainees and working with them on research projects and career development. She has successfully mentored a number of mentees to obtain research funding and to attain academic appointments at the University of Washington and elsewhere.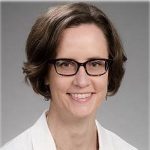 Bruce Weir, Ph.D, Professor, Department of Biostatistics, University of Washington
Dr. Weir is the recipient of the 2019 Genetics Society of America (GSA) Elizabeth W. Jones Award for Excellence in Education, in recognition of his work training thousands of researchers in the rigorous use of statistical analysis methods for genetic and genomic data.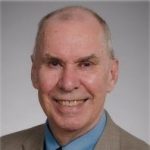 Gabriella Wolff, Ph.D, Research Associate, Department of Biology, University of Washington
Dr. Wolff received her PhD in Neuroscience from the University of Arizona. She has been a postdoc at the University of Washington since 2015 in the laboratory of Jeff Riffell studying olfactory learning and memory in mosquitoes. Since then she has also served as the Postdoc Representative for the Department of Biology, Secretary of the International Society for Neuroethology, and in 2019 she received the UW Graduate School's Postdoc Mentoring Award.