ITHS/WE-REACH Innovation Symposium & ITHS Translational Science Expo
How do you translate innovations from great ideas to successful medicine? The ITHS Translational Health Expo will help answer that question in a multifaceted celebration of process, perseverance, and accomplishment.
On Friday, September 30th, the Institute of Translational Health Sciences will host the annual Translational Science Expo at the University of Washington's Burke Museum. This gathering is an opportunity for ITHS-supported researchers from Seattle and across Washington, Wyoming, Alaska, Montana, and Idaho to share their work, network, and learn from colleagues at every stage of the translational science journey.
Please note: Seating for the Symposium will be limited, so be sure to register to attend below.
ITHS WE-REACH Innovation Symposium
This year, our event is expanding into two parts: Part one is the ITHS WE-REACH Symposium, a limited-seating engagement featuring the two 2022 Shaw Prize recipients, Dr. Michael Welsh at University of Iowa, who made key discoveries to understand how different CFTR mutations cause cells malfunction and the diseases; and Dr. Paul Negulescu at Vertex Pharmaceuticals, who led the identification and development of cystic fibrosis drugs, alongside ITHS co-principal investigator Dr. Bonnie Ramsey, who developed a national clinical trial network supported by Cystic Fibrosis Foundation and led clinical trials that enabled these cystic fibrosis drugs' development and approval. (Includes moderated Q & A with Dr. Nora Disis)
The featured discussion will be followed by a curated panel of local entrepreneurs, sharing stories of their entrepreneurship journey, answering your questions about strategic solutions and offering mentorship to those in the early stages of translating and commercializing their innovations. (Q & A moderated by Teddy Johnson of ITHS)
Poster Session & Reception
Part two puts the spotlight on the many ITHS scholars, trainees and pilot awardees currently pursuing a research journey, and allows attendees a window into their progress, goals, and opportunities, as well as the services provided by ITHS programs and partners. Against the backdrop of the Burke Museum exhibits, attendees may tour poster presentations from all six UW Health Sciences schools and beyond; getting an opportunity to network with investigators, research administrators, students, and fellows.
Watch the 2022 Symposium Speeches and Entrepreneur Panel on Vimeo here. 
Carlos De La Peña Award for Excellence in Clinical & Translational Science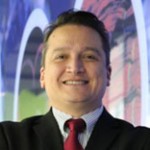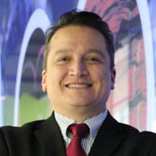 In addition to the poster exhibit, the Carlos De La Peña award will be presented to an individual who has made a discovery or a breakthrough in translational science, made significant improvements to the research infrastructure, or improved the process of accelerating translational research at ITHS.
About the Award
Carlos De La Peña, MD, MBA, MHA, former Executive Director of ITHS, dedicated his career to clinical and translational science, holding multiple roles as a clinician, researcher, and administrator for large hospitals and research organizations. Dr. De La Peña provided the vision and tenacity required to make innovation happen every day. This award honors those who continue this path to improving the health of our communities.
Agenda
Join us at this year's Translational Science Expo to learn more about how ITHS programs can further your research, and see how ITHS has catalyzed medical innovation in our region. Connect, innovate, and inspire!
Date: Friday, September 30
Time: 2:45–7:00 pm
Location: Burke Museum of Natural History and Culture