09 Feb

Community Engagement to Enhance Cancer Research for Underserved Populations

Posted on February 9, 2018 @ 10:26am

in

When:

February 21, 2018 @ 1:00 pm – 2:00 pm

2018-02-21T13:00:00-08:00

2018-02-21T14:00:00-08:00

Where:

Thomas Building D1-084 SZE East
1100 Fairview Ave N
Seattle, WA 98109
USA


Sponsored by the Biobehavioral and Outcomes Research (BORG) & the Cancer Epidemiology/Prevention Affinity Groups

Dr. Sora Park Tanjasiri, DrPH, MPH will be addressing the challenges of involving underrepresented populations in clinical trials

Refreshments will provided.
About the speaker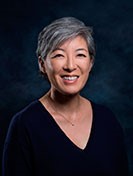 Dr. Sora Park Tanjasiri is Professor in the Department of Health Science, and Director of the Health Promotion Research Institute at California State University, Fullerton. Her teaching and research focus on community health promotion among diverse populations, particularly Asian Americans and Pacific Islanders. Her scholarship applies community-based participatory research principles to understanding and addressing cancer health disparities include tobacco prevention, cancer early detection and survivorship.
Dr. Tanjasiri has served as PI or Co-PI on over two dozen extramurally funded cancer-related studies, including shared Principal Investigator of the NCI-funded U54 Community Network Program Center WINCART: Weaving an Islander Network for Cancer Awareness, Research and Training and the R01 Support Our Women study to promote Pap testing among Pacific Islander women. Her research has been published in such peer-reviewed journals as American Journal of Public Health, Journal of the American Medical Association, Health Education & Behavior, and Health Promotion Practice. Dr. Tanjasiri received her bachelor's degree in Biochemistry from the University of California, Berkeley, and her master's degree in Behavioral Science and doctoral degree in Community Health Sciences from the University of California, Los Angeles School of Public Health.