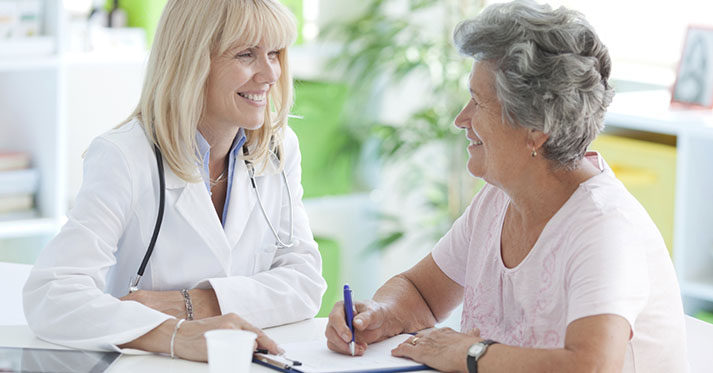 25 May

CRES Event: Innovations in Informed Consent

Posted on May 25, 2017 @ 10:29am

in

When:

June 20, 2017 @ 8:30 am – 12:00 pm

2017-06-20T08:30:00-07:00

2017-06-20T12:00:00-07:00

Where:

UW Husky Union Building Lyceum
4001 E Stevens Way NE
Seattle, WA 98195
USA


"Every human being of adult years and sound mind has a right to determine what shall be done with his own body." -Schloendorff v. Society of New York Hospital, 1914 Court of Appeals

Informed consent is a critical, complex piece of the research process. Join us for this half-day event to challenge how you've always thought about informed consent and how you can improve it to better support your research participants.
By attending you will learn how to:
Consider the historical, ethical, and legal importance of informed consent
Examine published data on informed consent, discuss new ideas, and practice innovative approaches
Revisit the regulatory requirements for informed consent in order to better support participants' decisions
Design and apply new methods to improve the informed consent process
Who should attend?
Anyone whose research studies include an informed consent process.
OPENING SESSION
Data on Informed Consent: What we know (and don't know) about the forms, methods, and process (Seema Shah, JD, Associate Professor of Pediatrics, University of Washington, Treuman Katz Center for Pediatric Bioethics)
The Regulatory Landscape: Dissolving the monolith of informed consent (Adrienne Meyer, MPA, CIP, Assistant Director for Researcher Support, University of Washington Human Subjects Division)
Snapshot: Cutting-edge explorations in informed consent practices (Bran LeFae, Medical Writer, Seattle Genetics)
BREAKOUTS (Seattle)
Option 1: Comprehension and the Informed Consent Discussion. Seema Shah, JD will focus on innovative approaches to understanding difficult concepts during the informed consent conversation. Attendees will have the opportunity to discuss new ideas and practice innovative approaches in small groups.
Option 2: Plain Language Consent Forms. Bran LeFae will share plain language writing and editing techniques to help you bridge the health literacy gap in written informed consent material. NOTE: If you'd like to register for this option, please bring a laptop if you have one to take part in the live editing session.
Option 3: UW IRB Consent Template Focus Group. Adrienne Meyer, MPA, CIP, will lead this breakout session as a focus group. You will have an opportunity to share your ideas on how to improve the UW IRB consent form templates to make them easier for you to use, more flexible for different types of research and to better support your study participants' decisions to participate in research.
BREAKOUTS (SPOKANE)
Option 1: Consent as an Ongoing Process.   Andrea Lazarus, PhD, Assistant Vice President of Research, WSU will discuss sharing incidental findings with participants in clinical studies and what the investigator responsibility is
Option 2: Plain language forms and assessing participant comprehension. Session led by Beth Hill, SHMC Medical Librarian.
Option 3: IRB perspectives on informed consent: the good, the bad, and the future. Session leader TBD.
LOCATION
This event will be simultaneously hosted at the HUB Lyceum and the Providence Center for Faith and Healing in Spokane, with a live broadcast of the opening sessions and unique breakout sessions available at each location.
ABOUT THE SPEAKERS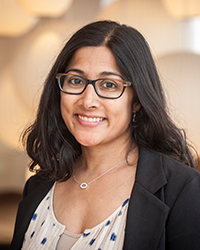 Seema K. Shah, JD, associate professor of pediatrics at the University of Washington and faculty member in the Treuman Katz Center for Pediatric Bioethics, is an expert in the fields of pediatrics and global health research ethics, as well as on ethical issues in the determination of death. After attending Stanford University, Shah completed a two-year fellowship in bioethics at the National Institutes of Health (NIH) Clinical Center. She then received legal training at Stanford and in a federal district court clerkship. Before coming to the Seattle Children's, she was faculty at the NIH in the Department of Bioethics, with a joint appointment at the Division of AIDS.
---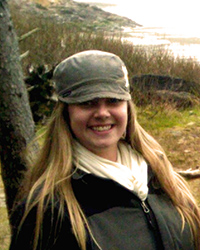 Adrienne Meyer, MPA, CIP, is the Assistant Director for Researcher Support in the Human Subjects Division at the University of Washington. Adrienne is a regulatory specialist and frequent lecturer on issues associated with regulatory compliance. Adrienne has been at the UW for nearly 20 years and has worked in many capacities with researchers from nearly every department and research discipline. She was recently a member of the Research on Medical Practices (ROMP) Ethics study team, which applied qualitative and quantitative methods to understand patient preferences for research consent.
---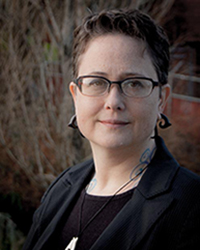 Bran LeFae has worked in oncology research as an analytical biochemist, a regulatory coordinator at SCCA, and is now a Medical Writer at Seattle Genetics. Their interest in bridging the gap between research and real life has resulted in an expertise in plain language communication. Part of Bran's role at Seattle Genetics is running a plain language initiative to create engaging patient-facing regulatory documents. They are passionate about communication and contributing to the development of new cancer treatments.
---