09 Jan

How to Make the Most of Your Mentor Relationship

When:

January 25, 2017 @ 12:00 pm – 1:30 pm

2017-01-25T12:00:00-08:00

2017-01-25T13:30:00-08:00

Where:

UW Medicine South Lake Union, Building C, Orin Smith Auditorium
850 Republican St
Seattle, WA 98109
USA


Networking and a light lunch will begin at 11:30 a.m.

It's not hard to see why finding and building mentor relationships is so important to career development. But how do you get started? And what happens once you've found someone who wants to help?

Emphasizing the perspective of the mentee, this event explores strategies for finding a mentor, establishing the relationship, and being an effective mentee. Participants will learn tools and techniques for directing their own mentor-mentee relationships and maximizing their time with mentors.

By the end of this event, you will know:
How to select a mentor
How to negotiate and create a mentoring plan
How to create and use an IDP
The phases of a mentoring relationship
About the Speaker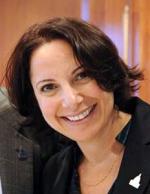 Patricia Areán, PhD, is a professor in the UW Department of Psychiatry and Behavioral Sciences and a licensed clinical psychologist. Her research focuses on the recognition and treatment of mental disorders in older adults and minority populations, particularly in recognition and treatment of depression that is identified in non-mental health settings. She is currently Director of the Personalized Treatment Development Program at University of Washington. While at the University of California, San Francisco, she was the mentorship director for the Department of Psychiatry, and was the cross cultural expert for the CTSI Mentor Development Program.

Event Materials