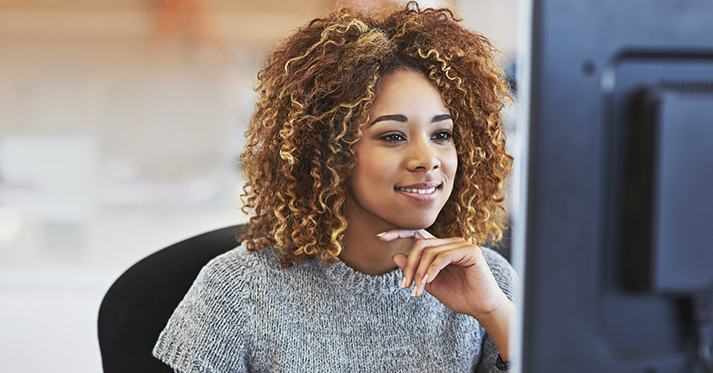 Find Study Participants Faster, Easier with Participate in Research

When it comes to recruiting participants for clinical trials, technology is creating more opportunities to find potential participants faster, easier, and inexpensively. One way researchers are using technology to streamline the recruitment process is the Institute of Translational Health Sciences' website, Participate in Research.
Expanding Researchers' Reach
"Our goal with Participate in Research was to create a permanent, centralized location where researchers could connect with potential study participants and, in turn, potential study participants could search for studies that match their interests and needs," said Dr. Mary L. (Nora) Disis, Principal Investigator of ITHS and Associate Dean for Translational Science in the University of Washington School of Medicine, at the time of the site's re-launch.
As of June 2016, more than 19,400 potential study participants have visited the website. Once on the site, visitors can search or browse through study categories. When they find a study that interests them, they complete a simple form, which is sent directly to the researcher. More than 1,700 potential participants have contacted study teams through these forms.
The registration process is simple, fast, and free for researchers. The process requires entering a description of the study, basic eligibility criteria, Institutional Review Board approvals, and study team contact. Once a study is approved to post, which usually occurs within one business day, the research team can be contacted directly by potential participants who visit Participate in Research.
Reduces Recruitment Time
Ten studies have met recruitment goals since the relaunch of the Participate in Research website in October 2015. Investigators and research coordinators ITHS talked to for this article said that using Participate in Research, in addition to their traditional advertising methods, brought in more participants faster than using traditional methods alone.
Megan Lounds, a Clinical Research Associate at Seattle Children's Research Institute, posted her study in mid-May and had met recruitment goals by early June. Lounds added that using Participate in Research, "Helped us get the last few healthy participants (we needed) before recruitment closed at the end of the school year."
Less Effort, More Results
Haley Carroll, a graduate student research assistant in the University of Washington Center for the Study of Health and Risk Behavior, used Participate in Research to recruit participants for her study, "What Women Want."
In the past, she had used all of the traditional recruiting tools: flyers, Craigslist, and word-of-mouth. While effective, the tools were time-consuming. "Craigslist needs to be updated weekly. Flyers need to hung and managed," she explained.
Recruiting through Participate in Research was easier, she said, because it required very little maintenance. She needed to only renew the posting once with updated Institutional Review Board approval.
She was also happy with the results. Though the study had been active for more than four years, Carroll noticed that "recruitment increased much more" after the study team first began using the site last winter.
Self-Screening Improves Participant Pools
Screening out ineligible participants can be a time-consuming aspect of participant recruitment. But researchers have found that many participants who contact them through Participate in Research have already self-screened.
Research Coordinator Barbara Osborne experienced this while recruiting healthy participants for a study on freeze-dried platelet infusions. The study had extremely strict eligibility criteria, "even for a healthy person," Osborne said. She screened 94 of the 450 potential participants who contacted her. "Out of that, 15 were eligible," she said. "Three of the 15 came from Participate in Research."
Because of the strict eligibility criteria, Osborne found the most helpful aspect of Participate in Research "was being able to add eligibility criteria so people could do self-screening. It helped me to have a more detailed ad."
Visit ParticipateInResearch.org to post a study, search open studies, or to learn more about the website.