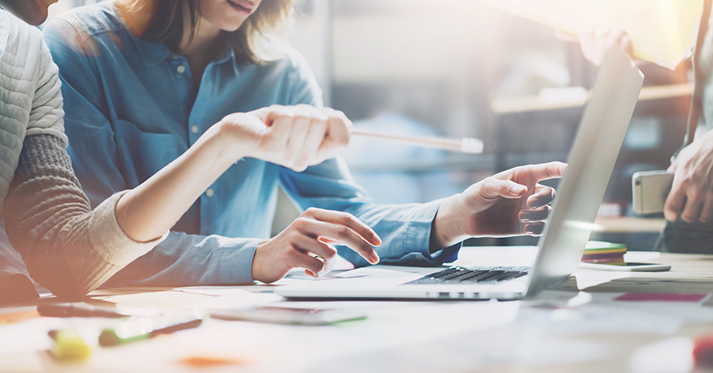 05 Dec

4 Strategies for Getting the Best Data for Your Study, by Design

Has your research team ever gotten to the end a study, only to wish you'd gone about data collection differently? Here are four strategies for optimizing your data collection from Bas de Veer, REDCap expert and senior computer specialist at ITHS.
Find the sweet spot between easy data entry and easy analysis
When setting up a study database, researchers often struggle with balancing ease of data entry versus ease of analysis.  When favoring ease of entry, free text fields make it easy to enter any relevant information.  However, each text field must be analyzed individually after collection, which can be time-consuming and thus reduces the ease of analysis.
Reducing or eliminating free text fields simplifies analysis but may result in missing important anecdotal data. Also, being overly prescriptive with data fields can cause the person entering data to get stuck.
A balance between these two interests is usually necessary. For example, when capturing expected adverse events in your database, first create a variable that is a list of expected adverse events including an "other" option.  Then create a second free text field variable linked to the "other" option to provide a way to describe the "other" symptom. This way, you can get quick counts on the most common expected adverse events and wait until you have time to analyze the "other" symptoms in detail.
Choose the right data capture tool
Before choosing your data capture tool, consider what method of data capture the study population would prefer to net you better and more data in the long run.  For instance, if you're planning to survey a group of senior citizens with less than optimal technology skills, you might want to opt for a paper survey where the data are manually entered into the study database by the research team.
Alternatively, a group of teenagers might prefer an online survey optimized for a smartphone, with survey results fed directly into the study database.
Beta test your data capture
When designing your data capture forms and your study database, your mantra should be "test, test, and test again."  After all, you are essentially trying to predict how other people will fill out your forms.  Have those who collect the data beta test your forms frequently, trying to spot typos, illogical statements and work flow inconsistencies.
Make the beta testing process as painless as possible for your testers.  One way to get quick feedback is to take a single form out of context and send it as a survey to your testers. People are more willing to take a minute or two to test a single form versus spending hours testing an entire database at once.
Prioritize your variables
Research teams are sometimes forced to cut back on data, like when it turns out to be difficult to find certain pieces, or certain variables turn out to be non-standard among research participants.  When prioritizing variables, the goal is to create standard variables that are easy to collect.
To make these cuts easier, prioritize your variables from the outset in two ways:
Essential vs. Optional
Low risk, Protected Health Information (PHI) or "super" PHI (highly sensitive PHI)
Example for an HIV study:
| | | | |
| --- | --- | --- | --- |
| | Low risk |  PHI | "Super" PHI |
| Essential | Appetite over the last week | Name, Date of Birth | HIV status, sexual orientation |
| Optional | Number of pets | Names of siblings | Names of previous partners |