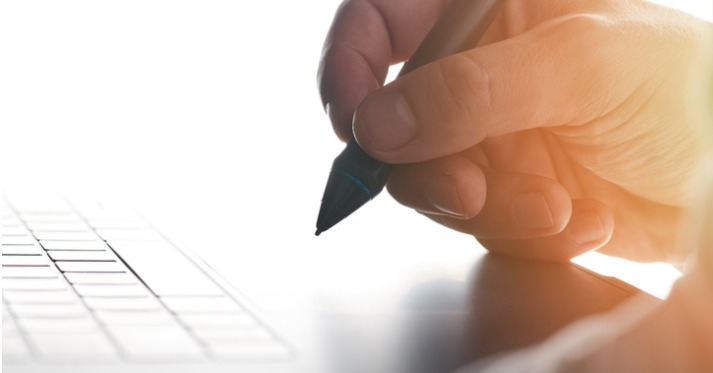 16 Oct

A New Way to Electronically Obtain Consent Signatures

Researchers may now use the UW Institute of Translational Health Sciences (ITHS) REDCap system's e-signature function to obtain and store legally valid electronic consent signatures. This is the result of a collaboration between the Human Subjects Division, ITHS, the UW Attorney General's office, UW Privacy, UW Medicine, UW School of Medicine, and regional HIPAA Privacy officials.
Advantages
The UW ITHS REDCap system has several advantages compared with other currently-available options.
Part 11 compliance. It meets the Food and Drug Administration's Part 11 regulations about electronic documents – which means that, unlike DocuSign, it can be used with FDA-regulated research.
HIPAA authorization. HIPAA Privacy officials at UW Medicine, Seattle Children's, and Seattle Cancer Care Alliance have agreed that it can be used to obtain legally-valid electronic HIPAA authorization signatures for release of Protected Health Information from their institutions.
Support. ITHS provides exceptional support and training for REDCap (see details below).
…unlike DocuSign, it can be used with FDA-regulated research

Requirements for Use
Obtain specific IRB approval to use the UW ITHS REDCap electronic signature process for consent signature and/or HIPAA authorization. Additional questions have been added to the HSD IRB Protocol form to request use.
Use one of the ITHS REDCap e-consent signature templates when setting up the REDCap consent survey for a study. See the ITHS REDCap website for guidance on how to do this.
Include the required additional consent information specific to electronic signatures (see HSD's GUIDANCE Electronic Informed Consent for list of required elements and the TEMPLATE: Consent Form, Standard for sample language). These are necessary for ensuring a legally-valid signature under Washington State law.
Retain the signed consent form in REDCap. REDCap will automatically store the consents and signatures so long as no records or the project itself are deleted. The researcher is responsible for ensuring the signed consent forms are retained for the appropriate records retention period.
Modifications adding this option to existing approved studies must meet ALL of these same requirements. This means that the consent form must be modified to include the required additional consent elements.

Research reviewed by non-UW IRBs
Research that is reviewed by a non-UW ("external") IRB instead of the UW IRB may use the UW ITHS REDCap system for obtaining electronic consent and HIPAA authorization signatures, if allowed by that IRB.  The policies of some frequently-used external IRBs:
Fred Hutch IRB. Allowed for minimal risk studies. Use for greater-than-minimal-risk studies is currently under review.
Seattle Children's IRB. Allowed for HIPAA authorization. Consult the IRB office about use for consent.
WIRB IRB.
Advarra IRB.

Revised Guidance
HSD's GUIDANCE Electronic Informed Consent has significantly revised and detailed information about use of electronic systems and processes to obtain informed consent and consent signatures.
Other e-Signature Options
DocuSign. The previously-approved use of DocuSign (i.e. UW eSignatures) for e-consent continues to be available, with UW-IT support.
Non-UW versions of REDCap. REDCap is an electronic data capture web-based tool supported by a consortium of research institutions including the UW. Each user institution installs its own version of REDCap, which may differ in some significant ways from other versions of REDCap. UW researchers who need to use a non-UW ITHS version of REDCap apply for its use in the same way as for the UW version, but they must also include with their application a new SUPPLEMENT Other REDCap Installation. The Supplement requires researchers to attest that the non-UW system meets specific Washington State e-signature and UW security requirements.
Other e-signature options. HSD and its collaborators will work in the next few months to identify a process by which researchers can assess other e-signature options for compliance with Washington State e-signature and UW security requirements.

REDCap training and support
ITHS offers outstanding information, support, and training for all uses of REDCap, including consent processes and e-signatures. On October 28, 2020, ITHS will host an online training that focuses on e-consent.  You can register here.
Questions?
Consult hsdinfo@uw.edu or the ITHS REDCap Support website.