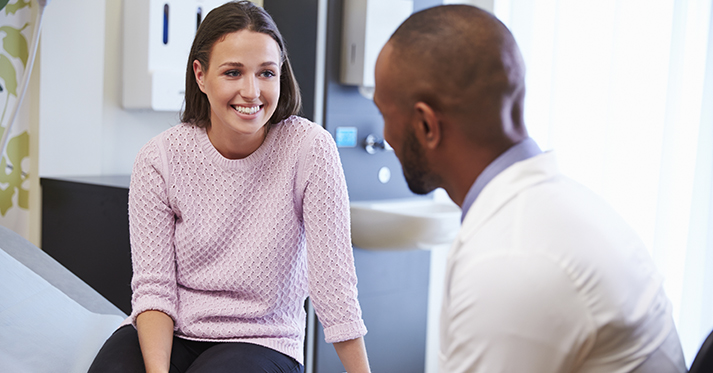 19 Oct

Expanding Fibromyalgia Trial Recruitment with EMR Data

The term fibromyalgia was first used in the late 1970s to describe chronic widespread body pain and associated symptoms. Since then, progress has been made in developing different drug, behavioral, and physical therapies, but no single treatment has yet been found that is completely effective for patients suffering from this condition.

One University of Washington researcher is seeking to overcome the limitations of these current treatment options by combining drug and behavioral therapies to assess whether greater benefits occur as a result. Through his multi-site clinical trial, Dr. Dennis C. Turk is evaluating different combinations of these treatments with approximately 165 patients to determine which treatments work best and for whom.

"We specifically took a pharmacological treatment with the hope to provide some symptomatic improvement along with a behavioral treatment to try to change how people with fibromyalgia think about their condition," explained Dr. Turk, the John and Emma Bonica Endowed Chair and Professor of Anesthesiology & Pain Research and Director of the UW Center for Pain Research on Impact, Measurement, & Effectiveness. "We are really looking to see if there are additive benefits to having that combination versus each of those treatments individually."

Dr. Turk and his study team have encountered a number of challenges in recruiting patients for this trial due to the study's inclusion and exclusion criteria. For example, study enrollees cannot be taking any drugs approved by the Food and Drug Administration to treat fibromyalgia. Potential enrollees also needed to have a willingness to be part of a drug study. In addition, the team is seeking to recruit an appropriate number of men, who have a much lower incidence of fibromyalgia, as well as enrolling an appropriate sample of minority patients. As a result of these collective criteria, roughly 90% of all potential enrollees were being screened out once identified, forcing the study team to cast a wider net.

Some of the trial recruitment strategies the team is pursuing are advertising in local newspapers, buses, and radio. They have also posted announcements in local movie theaters, around the UW campus, and in minority community newsletters. The team has conducted outreach to patients in the Chronic Fatigue Clinic at Harborview Medical Center and the Center for Pain Relief at the UW Medical Center, and has talked with a number of clergy and health centers that serve predominantly minority populations.
EMR queries helped boost recruitment by 95%.
To better target potential participants, the study team began working with the biomedical informatics consult team at the Institute of Translational Health Sciences to identify potential enrollees based on records in the UW Medicine Clinical Data Repository. The study team worked with lead informatics consultant, Tony Black, to develop electronic queries targeting the team's specific inclusion and exclusion criteria. Through this work, the team is able to develop regular lists of potential participants to contact via mail regarding the study, which has led to a more than 95% increase in monthly recruitment numbers since work with ITHS began.
"This approach has been the highest yield and lowest cost method of what we've tried," said Dr. Turk of working with the ITHS biomedical informatics team. "We weren't sure how well this would work as we had not previously thought of recruiting this way, but we've been pleasantly surprised with the results and have found their team very easy to work with."
With the improvements in recruitment strategy in place, Dr. Turk hopes to finish enrollment for the trial in the next year. Once complete, Dr. Turk and his team believes they will be able to definitely answer whether combining treatment options is a viable solution to better easing the pain and other symptoms of fibromyalgia.