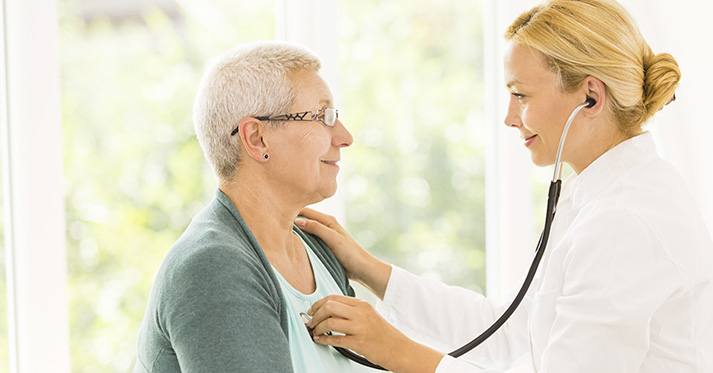 20 Aug

Improving Heart Health in Local Communities

Efforts to improve the cardiovascular health of patients received a recent boost with the funding of Healthy Hearts Northwest, a three-year, $13.7 million grant that was awarded to the MacColl Center for Health Care Innovation at Group Health Research Institute. The grant, which was awarded by the U.S. Agency for Healthcare Research and Quality, will support the transformation of care delivery in 320 small, primary care practices across Washington, Oregon, and Idaho in an effort to improve the heart health of more than one million patients.

"Our goal is to build the infrastructure for ongoing improvements in the delivery of primary care, prepare providers for value-based care reimbursements, and improve the overall experience of both providers and patients," said Dr. Michael Parchman, Director of the MacColl Center for Health Care Innovation and Principal Investigator for the Healthy Hearts Northwest project. "Research findings from the Healthy Hearts Northwest Project will expand our understanding of how to help primary care practices build capacity for quality improvement, and improve cardiovascular risk factors for patients served by small- to medium-sized primary care practices. With over 11,000 primary care practices in Washington, Idaho and Oregon, the potential impact is very large."

The Institute of Translational Health Sciences is supporting practice enrollment efforts for Healthy Hearts Northwest through its WWAMI region Practice and Research Network (WPRN). The WPRN is a practice-based research network of more than 50 primary care clinics across 24 organizations in the five-state WWAMI region. The focus of the project will be with practices that are independently owned and operated, with fewer than 10 practitioners. Once enrolled, participating primary care practices will receive support from Healthy Hearts Northwest for study-related care delivery modifications, health information technology technical assistance, and quality improvement coaching and workshop participation.

"WPRN practices have told us that research to help improve preventive care services in primary care is a priority for them, and Healthy Hearts Northwest addresses just that," said Dr. Laura-Mae Baldwin, Senior Faculty Director of the ITHS Regional Research Collaborations Program, Director of the WPRN, and UW Professor of Family Medicine. "Healthy Hearts Northwest will support practices in using their electronic health record data to improve care for patients at high risk for cardiovascular disease, and then the practices can apply what they learn to address other major health problems across their largely rural and underserved populations."

Please visit the GHRI website to learn more about Healthy Hearts Northwest. More information about the WPRN can be found by visiting its web page.