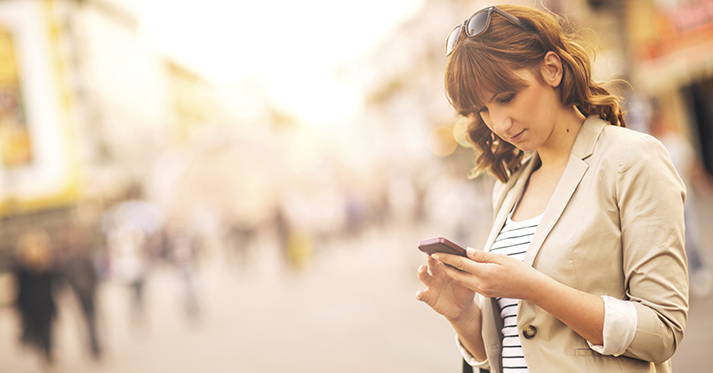 13 May

Improving Patient Self-Management with Mobile Technology

Advances in smartphone technology have led to a proliferation of mobile health applications, but researchers are only starting to test how they can best be used to improve health care. One University of Washington investigator is seeking to change this reality by looking at how mobile apps should be built in order to deliver better care to patients with chronic conditions.

Dr. Amy Bauer, an Assistant Professor in the UW Department of Psychiatry and Behavioral Sciences, is working on two different projects intended to engage patients by facilitating the sharing of health information through the use of mobile apps. These projects focus on incorporating common principles for evidence-based care that apply across a number of chronic disease conditions, including mental health, into the design of these applications.

"Mobile health is a natural extension of the work I do as a psychiatrist who works on a Collaborative Care team, a team of providers who offers evidence-based mental health care in primary care," said Dr. Bauer. "I'm really interested in encouraging patients' self-management of their chronic conditions, like depression and anxiety, and see smartphone apps and wearable devices as ways to support their health-related activities on a day-to-day basis. Consumer technologies also have great potential for opening communication channels between patients and providers and for connecting patients to the evidence-based care in ways that are more convenient than our traditional 'brick and mortar' approaches."

Dr. Bauer's first project uses a mobile application to collect reports of patient symptoms and to also passively gather data on a patient's mobility and communication patterns automatically using smartphone sensors. The project goal is to assess if these two types of patient-generated information can be integrated into a clinic's workflow and whether each is a feasible and acceptable way to enhance Collaborative Care. Dr. Bauer's study team has partnered with a technology startup and will soon be piloting the tool in one of the UW Neighborhood Clinics.

Dr. Bauer's other project involves the design and development of an app that allows patients to remotely provide information through their mobile device. This style of check-in allows patients to easily and privately report their current health status and any difficulties they are encountering with treatment and automatically send this information directly to their provider's existing system. The application also provides educational information, such as self-care tips, and medication reminders. Dr. Bauer and her study team are currently soliciting additional input from patient experts before they begin pilot testing the application.

"These two projects are not focusing on an app as a standalone tool, but rather as a tool that a person can use in combination with a healthcare provider who is working with them to improve their health," explained Dr. Bauer. "There are thousands and thousands of health apps out there, and virtually none of them communicate with their care providers. I think this is a huge opportunity. I want to bring mobile health to the next level – version 2.0 – where patient information is shared with medical professionals in an effective and meaningful way."

Dr. Bauer has been supported by the Institute of Translational Health Sciences throughout this research. She is an ITHS KL2 Scholar, which is a multi-year, multi-disciplinary program that provides in-depth training in a specific area of translational research. The program also provides a breadth of training about the full spectrum of clinical investigation.

"The ITHS support for career development has helped open a whole new domain of knowledge for me," shared Dr. Bauer. "ITHS has been a fantastic partner in supporting mobile health research, which is inherently multidisciplinary and translational. It has helped me navigate a slew of different entities on campus to support this research."

To learn more about how ITHS can support your research, please contact the ITHS Research Navigator.