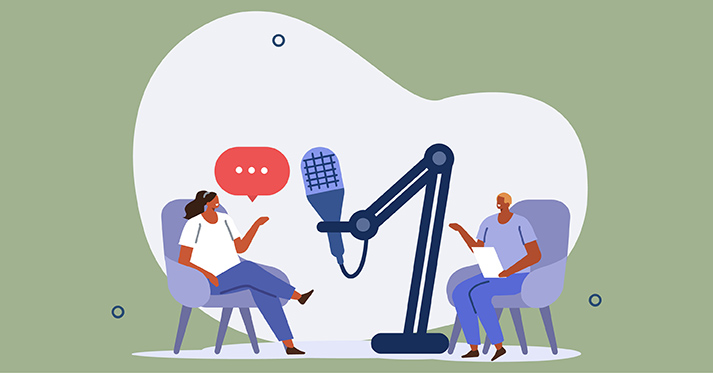 07 Aug

ITHS Interview Profile: Dr. Tumaini Coker on the Future of Health Equity Research

The ITHS interview series is meant to shine a deserving spotlight on individuals who are doing critical work across the vast spectrum of translational science.

In our August installment of this series, we connected with Dr. Tumaini Coker, who is the Division Head for General Pediatrics and a professor of Pediatrics at the University of Washington School of Medicine, an investigator at Seattle Children's Research Institute, and the Co-Lead of the Integrating Special Population program at the Institute of Translational Health Sciences (ITHS). In addition, she currently serves as the Co-Director of the Child Health Equity Research Fellowship at the University of Washington.

Dr. Coker shared her academic and professional journey in the field of pediatrics, the importance of health equity research, and the probable future trajectory of health equity research.

What motivated you to pursue your career in pediatrics?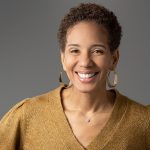 Dr. Coker:  My mother passed away from renal cancer during my first year of undergrad studies at Stanford. As the years went on, I learned more about her journey and the challenges she faced within the healthcare system. Despite presenting for months with symptoms, her concerns were dismissed by her doctors. By the time she was diagnosed, the cancer had already spread beyond her kidneys. She was only 47 years old at the time.
A couple of years later,  in my junior year, I did an internship in Washington, DC at the Office of Women's Health of the Department of Health and Human Services. My job was to write talking points about women's health disparities. In reading the literature around health disparities, I was able to gain a larger context for what my mother, and so many other black women, had faced in seeking healthcare.
Although the term "health equity" was not commonly used at that time, I knew that was the direction I wanted to pursue. Pediatrics seemed like the field where I could make the most significant impact in terms of effecting change.
Can you describe what would you like to see evolve more quickly in the future in the field of pediatrics?
Dr. Coker: In the field of pediatrics, one area I would like to see evolve more quickly is the improvement of Medicaid support for children and families. Medicaid is currently underfunded at the state level and only covers about two-thirds of Medicaid nationally. Addressing this issue and implementing improvements in Medicaid funding and coverage would greatly benefit vulnerable children and families who rely on these services.
Can you talk a little bit about how you structured your career to pursue your goals once you graduated?
Dr. Coker: After my residency in pediatrics at Cedars-Sinai Medical Center, I pursued a research fellowship called the Robert Wood Johnson Clinical Scholars program in Chicago. From there, I landed my first job at UCLA, where I spent nearly a decade as a faculty scientist.
As I reached the mid-career stage and established myself as an independent researcher, an opportunity arose in Seattle. Seattle Children's had a Center for Diversity and Health Equity, and I was intrigued by the chance to build a health equity research program from scratch. This was a compelling pull for me, as it meant creating something that did not previously exist and could address disparities and support health equity research.
That makes perfect sense. How did you get involved with ITHS?
Dr. Coker: Bonnie Ramsey and Brian Saelens approached me early on, asking if I would join and help lead the Integrating Special Populations (ISP) program at ITHS. At the time, I was still getting acclimated to my new role and responsibilities at the Center for Diversity and Health Equity. So, I declined initially. But I soon realized that I needed to develop a community advisory board to support this new health equity program I was building at CDHE.  In discussions with Brian Saelens, we realized that combining our efforts and creating a joint community advisory board that served both ISP and Seattle Children's would be more efficient and beneficial. This collaboration led to my coming into ISP as co-lead with Brian Saelens.
We're very glad you accepted their offer! Can you talk about your own research projects that are you involved in now?
Dr. Coker: One of the projects I recently completed was a cluster randomized clinicl trial of an intervention that integrates community health workers into early childhood preventive care visits. Our findings were recently published in JAMA (April 2023). The intervention is called Parent-Focused Redesign for Encounters,​ Newborns to Toddlers [PARENT], and the trial enrolled over 900 familiies across 10 clinical sites in Washington and California, and took about six years.
You said 6 years – was your research impacted by COVID-19 at all?
Yes, the trial went right through the COVID-19 pandemic. Although the pandemic made it difficult to continue the study, we knew it was important to have the study happen during this time that families who were already struggling had so many more needs.
We created the intervention over a decade ago in Los Angeles, CA, in collaboration with parents and providers at clinics serving largely Mediciad-insured, and racially and ethnically minoritized populations  Parents wanted more time at visits to talk with their child's providers or other members of the primary care team, and providers wanted a more efficient way of providing well-child care services that would allow them to meet the wide range of needs that parents came to the visit with. Thus, PARENT was created as a way to improve and expand the services that parents receive at well-child care visits.
Can you talk more about how you structured your trial?
Dr. Coker: Yes – In this project, we conducted a cluster randomized trial involving 914 families across ten clinics in California and Washington state. The intervention consisted of community health workers who were embedded in the clinics, collaborating with pediatricians and family medicine providers during well-child visits. The community health workers, called PARENT Coaches, provide ongoing social support and a sense of community for parents during this crucial stage of their child's development. They form ongoing relationships with the families, and at preventive care visits, they conduct social needs screening, make community referrals for family social and psychosocial needs, help families complete developmental screenings, and provide education, guidance and support for developmental or behavioral concerns, as well as on a range of other parenting concerns, from sleep, to feeding, to toilet training.
Can you describe the findings of your study?
Yes, we found a positive impact of the intervention. Families in the intervention group received higher quality preventive care services compared to the control group, and they were more likely to attend all of their preventive care visits.
As we conclude our conversation, I want to circle back to your work with ISP here at ITHS. What is your assessment of the program's impact and what would you like to see in the future?
Dr. Coker: ISP has accomplished a lot—we developed a Community Partnership Guide to support research teams and community organizations, we implemented research-focused EDI training, we provide research consultations to PIs and teams looking to improve the diversity of their research participation, and we are developing a set of best practices to help our institutions achieve teleresarch equity.  I think though, what has been most impactful, is our Community Advisory Council – under the leadership of Dr. Maxine Hayes, we have successfully brought the community's perspectives and concerns into our work at ITHS, and at Seattle Children's .
In terms of the future- I am excited to continue our work on institutional level policies that support equitable research.  The policies at our institutions for the conduction of research – things like how we pay research participants, engage community partners, or make studies accessbile in other languages— these can really impact what research teams do for their own studies.  I that through ISP, we can provide our partner institutions here and throughout the region with the tools they need to achieve greater equity in research participation.
—
Interview by Mihila Gomes. If you have a story suggestion for the ITHS Interview Profile series, please send your ideas to Lisa Stromme Warren.