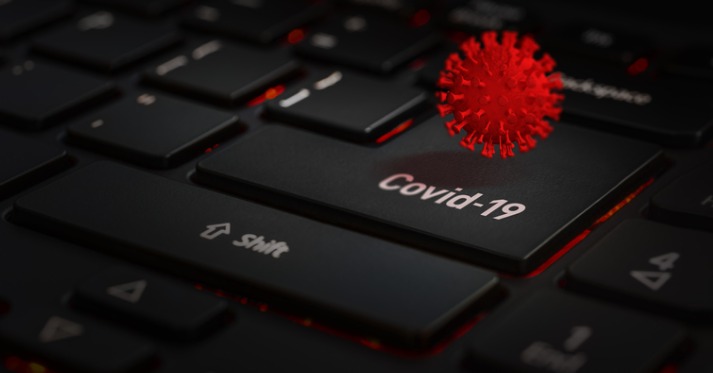 24 Jun

ITHS "Participate in Research" website: Key Resource for Covid-19 Investigators

Participate in Research (PIR) is a website that connects research study teams to members of the community and vice versa. Researchers from the University of Washington and other institutions can post their studies for free to the site, and potential volunteers can search for studies that apply to them.

During the COVID-19 pandemic the PIR website launched a page dedicated to COVID-19 related studies. There have been twelve studies posted on this page. Currently, there are ten active studies. From these studies, six of them pertain to our partner, the Fred Hutch Cancer Research Center. "We began listing our studies on the PIR website shortly after our COVID-19 Research Center opened in October 2020," shared Lauren Watson, Community Outreach & Recruitment Project Manager at the Fred Hutch.
The Challenge & Solution
Study participant enrollment can certainly have its challenges – even more so during a pandemic when many are affected by the disease. Research participation is a resource available when FDA approved/Emergency Use Authorization (EUA) options are limited. What this means is that EUA treatments have limited accessibility since the patient typically has to be in an area where there are larger hospitals/clinics and the patient has to be at the level of severity to be hospitalized and in need of emergency treatment.
Those patients who have COVID-19, but are mildly or moderately symptomatic, or are in communities that do not have those larger clinics/hospitals, are not able to access treatment options. However, they do have access when participating in research for these treatments! Unfortunately, not many people know where to look for the opportunities available to them and relying on potential participants to be able to find studies within the timeframe needed can be extremely difficult. Having a referral site, like the PIR website, for research of all types is a great help to mitigate this challenge.
The Experience
We asked Lauren to share her experience and insights while using the PIR website as a recruiting tool. "Our research center holds multiple studies that have opened & closed recruitment throughout the past nine months, with their listing on the PIR site while actively recruiting. Most of the studies have had enrollment goals that ranged 20 – 40 participants. From PIR we had four fully enrolled participants to our studies."
She continued, "There were quite a few more volunteers who reached out from the various listings, that did not end up meeting criteria and which we referred to other studies listed on the site. We hoped to have a couple of participants come through from the site, for each trial. Each participant enrollment in a study is a win for us, and we're thrilled to have the enrollments from PIR that we have had for our multiple studies over the past 9 months! We feel the PIR website as a tool for researchers and potential participants is excellent – so grateful to have a hub for both incoming queries and for referring patients to."
We feel the PIR website as a tool for researchers and potential participants is excellent – so grateful to have a hub for both incoming queries and for referring patients to."
Currently, there are two active studies by the COVID -19 Research Center at Fred Hutch. They are:
REGN 2067 by Regeneron Pharmaceuticals, Inc – "A Master Protocol Assessing the Safety, Tolerability, and Efficacy of Anti-Spike (S) SARS-CoV-2 Monoclonal Antibodies for the Treatment of Ambulatory Patients with COVID-19"
MK-4482 by Merck Sharp & Dohme Corp. – "A Phase 2/3, Randomized, Placebo-Controlled, Double-Blind Clinical Study to Evaluate the Efficacy, Safety, and Pharmacokinetics of MK-4482 in Non-Hospitalized Adults with COVID-19."
The Benefit
The PIR site currently holds around 70 studies across different disciplines. Since its inception in 2015, the site has housed hundreds of studies and enabled hundreds of participants to connect with the research study of their interest. This resource is free and it takes only a little time to post a study. Research studies seek to determine the effectiveness and safety of new medical treatments and tests intended for humans. These studies usually focus on diagnosing, preventing, treating, or improving symptoms of a disease or injury. Study participants can include community members of any age, gender, ethnicity, background, and health status.
The more studies listing their research on the PIR website, the more it will become the leading 'place to go' for potential participants in search of research as a resource!
To learn more about the PIR website, please visit us here. To see the COVID-19 active studies, please click here.